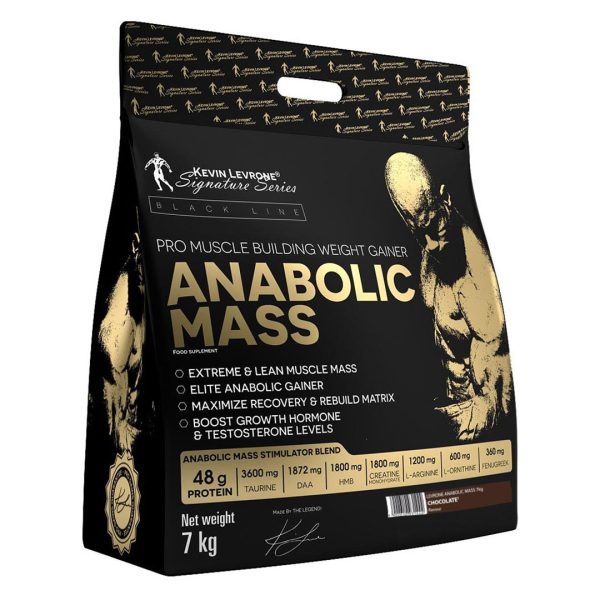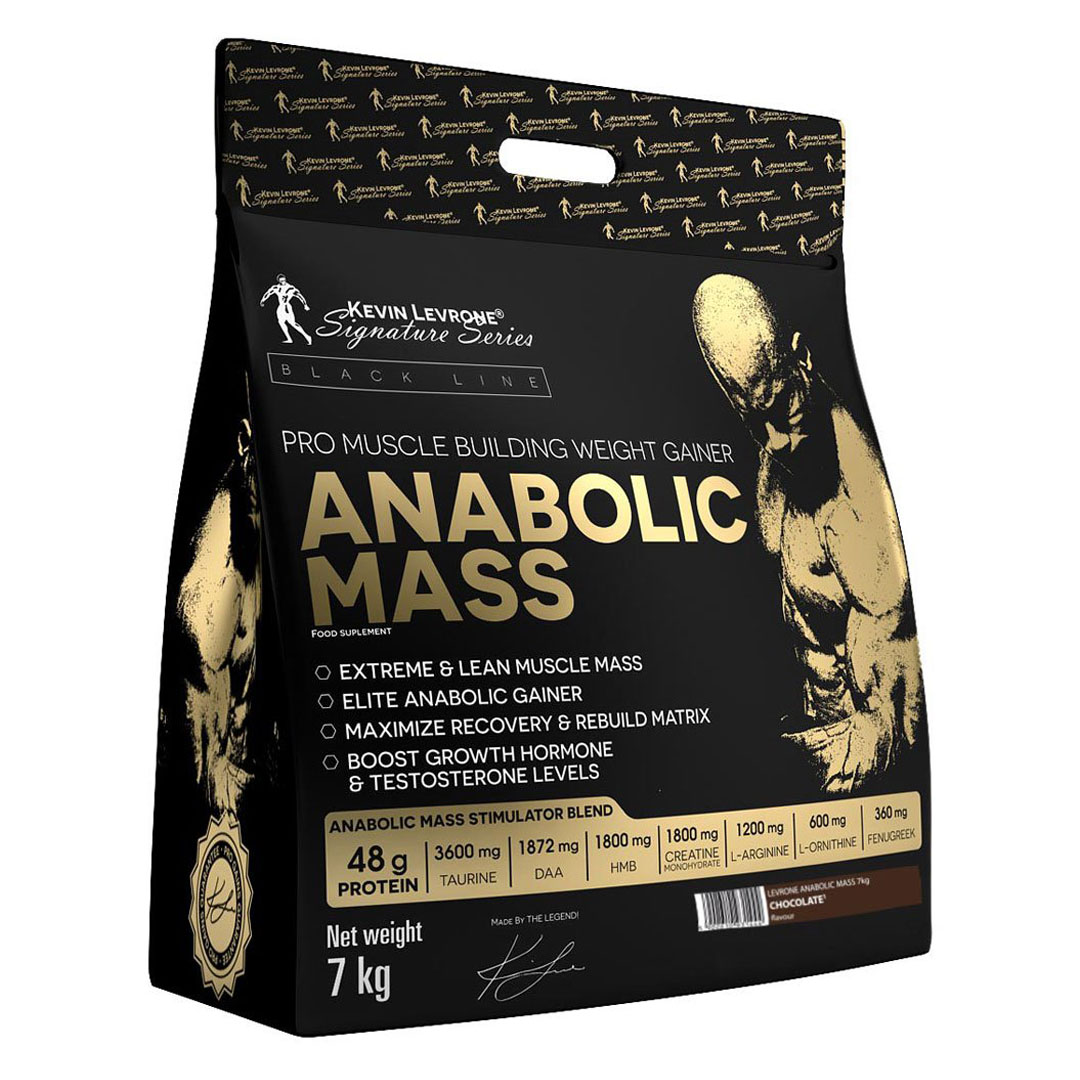 Kevin Levrone Mass Gainer 7 Kg
Lean Muscle Buiding
Strength Gain
Size Gain
Muscle Recovery
Expiry- 31.03.2026
Importer
Description
Reviews (0)
Aleo World Gym (Authorized By Brand)
Email:-aleointernational@gmail.com
Description
LEVRONE ANABOLIC MASS. Food supplement. New generation gainer. Mass gainer powder for preparing a nutritional protein and carbohydrate drink enriched with creatine. Designed for adults performing high-intensity exercise. Protein contributes to a growth in muscle mass.
Ingredients: protein complex [whey protein concentrate 80% (from milk), buttermilk, whey protein isolate Isolac® (from milk, containing soy lecithin), hydrolyzed whey protein isolate Optipep® 80 (from milk), hydrolyzed casein PeptoPro® (from milk)], carbohydrate complex (maltodextrin, glucose), cocoa1, taurine, D-aspartic acid (DAA), calcium β-hydroxy-β-methyl butyrate (Ca HMB), creatine monohydrate, L-arginine, L-ornithine, Fenugreek extract (Trigonella foenum-graecum L.), thickener (xanthan gum), red beet concentrate7,10, flavourings1,2,3,4,5,6,7,8,10,11,13,14,15, flavouring9,12, cocoa12,13, instant coffee14, colour/s (E150c2,3,11, E160a3,4,15), salt9,12.
Recommended use: Mix ~2 scoops of powder (100 g) with 200 ml of water or skimmed milk. Use 1 serving 3 times a day (immediately after a workout and 2 times between meals).
Warnings: Do not use if you are allergic to any of the supplement compounds. Do not exceed the recommended daily dose. Food supplements should not be used instead of a varied, well-balanced diet. Made in a plant that also processes soy, egg, peanuts, nuts, and wheat products. Do not use it if pregnant or nursing. A varied and balanced diet and a healthy lifestyle are recommended. After supplement consumption weight increase, may be observed. Keep out of reach of young children. Store in a dry place, at room temperature (15-25°C). Protect against the light. Do not freeze. The measure included in the packet serves to facilitate portioning, but it does not guarantee precise dosing. It is advisable to use scales in order to measure the exact amount. If you take medications, you should consult your doctor before you consume the product.
BUY THESE ALONG, TO BOOST YOUR RESULTS!
Request a call back from our Sports Nutritionist to guide you!
ALL NEW FASHION BRANDS ITEMS UP TO 70% OFF