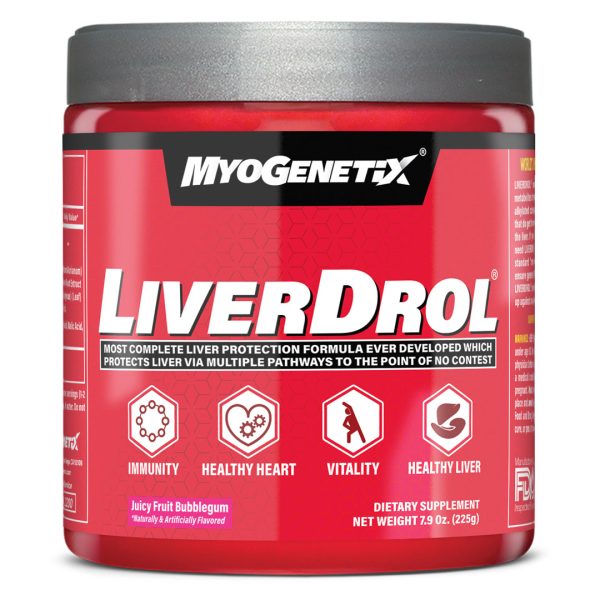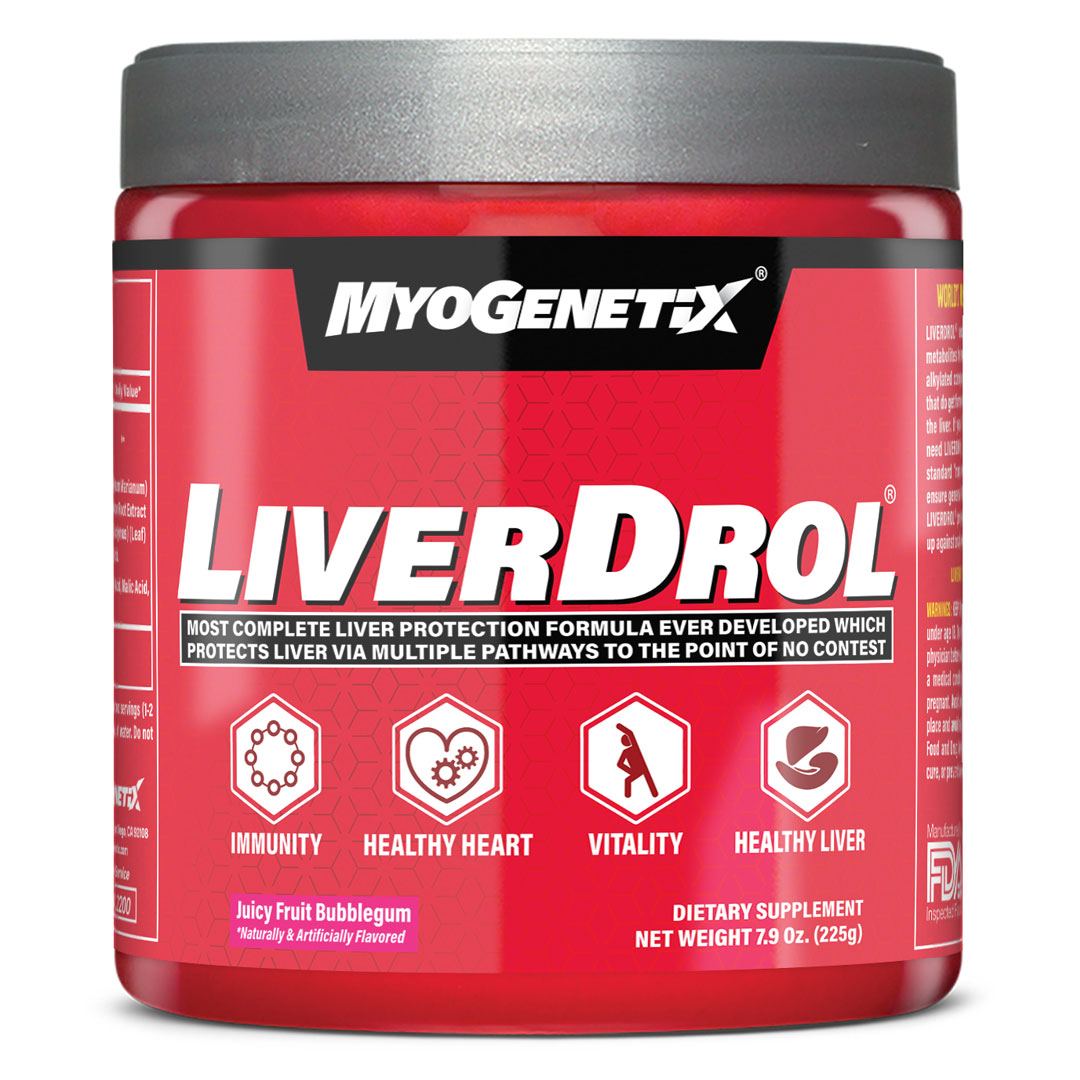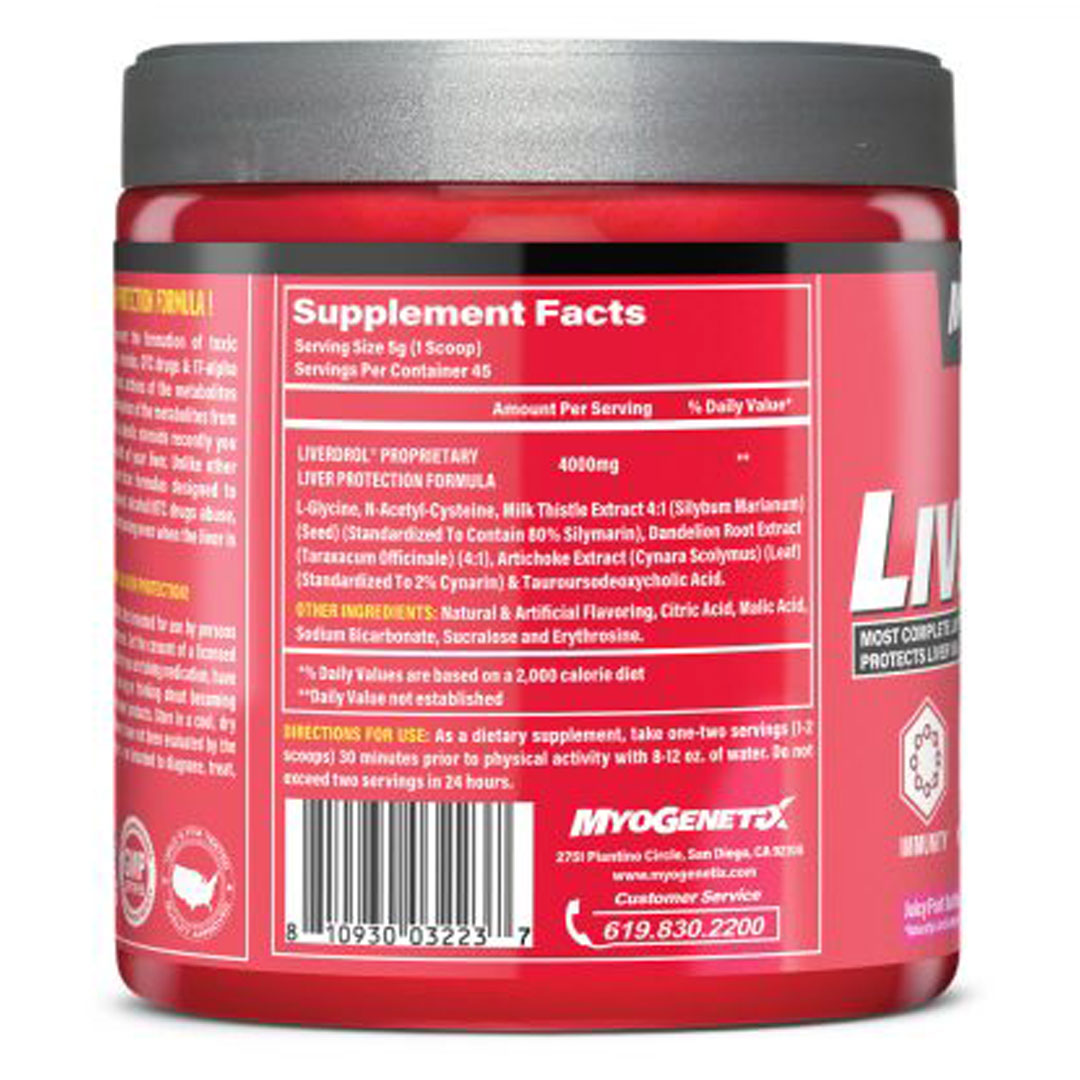 MYOGENETIX® LIVERDROL® 7.9 Oz.- 45 Servings
Liver Protection Formula
Elimination Of The Metabolites From Liver
Overall Health Support Liver
Immunity
Reverse Toxicity Of Liver
Expiry- Best Before  04/2024
Importer
Description
Reviews (0)
Hybrid Laboratories Pvt. Ltd. (Brand Authorized):
Level 10, DLF Corporate Greens, Tower 2, Sector 74A, Gurgaon India
FSSAI Lic. No. 10021063000011
instagram@myogenetix.in, 8288001278
Description
WORLD'S NUMBER ONE LIVER PROTECTION FORMULA !
LIVERDROL® was developed to prevent the formation of toxic metabolites from the use of anabolic steroids, OTC drugs & 17-alpha alkylated compounds, reverse the toxic actions of the metabolites that do get formed, and speed the elimination of the metabolites from the liver. If you have taken any oral, or anabolic steroids recently you need LIVERDROL® to support the health of your liver. Unlike another standard "run-of-the-mill" liver protection formulas designed to ensure general health of the liver against alcohol/OTC drug abuse, LIVERDROL® promotes healthy liver functioning even when the liver is up against oral anabolic steroids.
Serving size – 1 scoop ( 5 gms )
Servings – 45 servings per container
DIRECTIONS FOR USE: As a dietary supplement, take one serving (1 scoop) with 8-12 oz. of water with meals.
BUY THESE ALONG, TO BOOST YOUR RESULTS!
Request a call back from our Sports Nutritionist to guide you!
ALL NEW FASHION BRANDS ITEMS UP TO 70% OFF