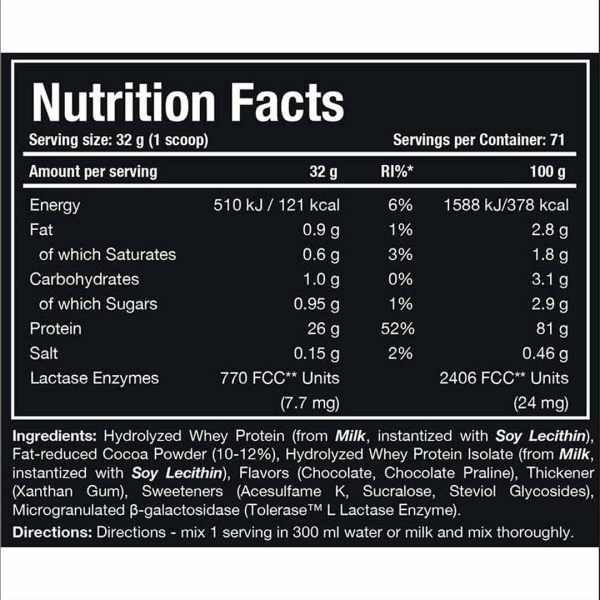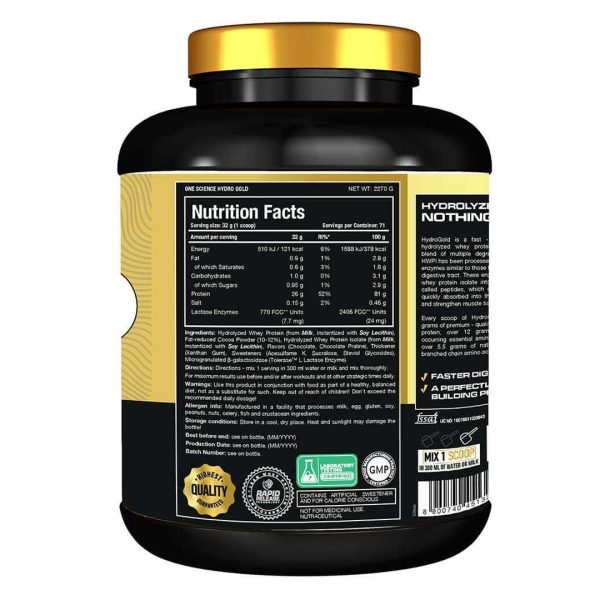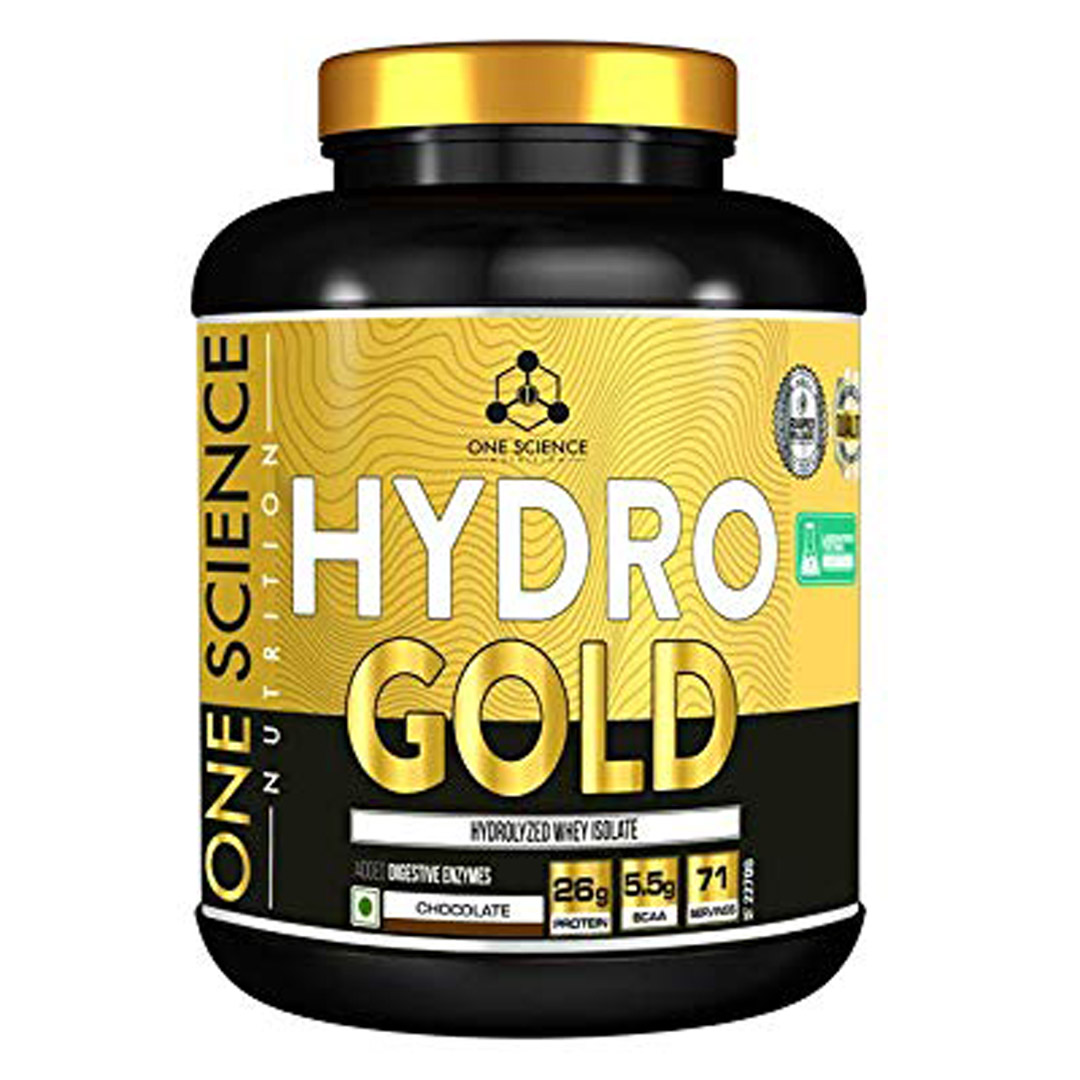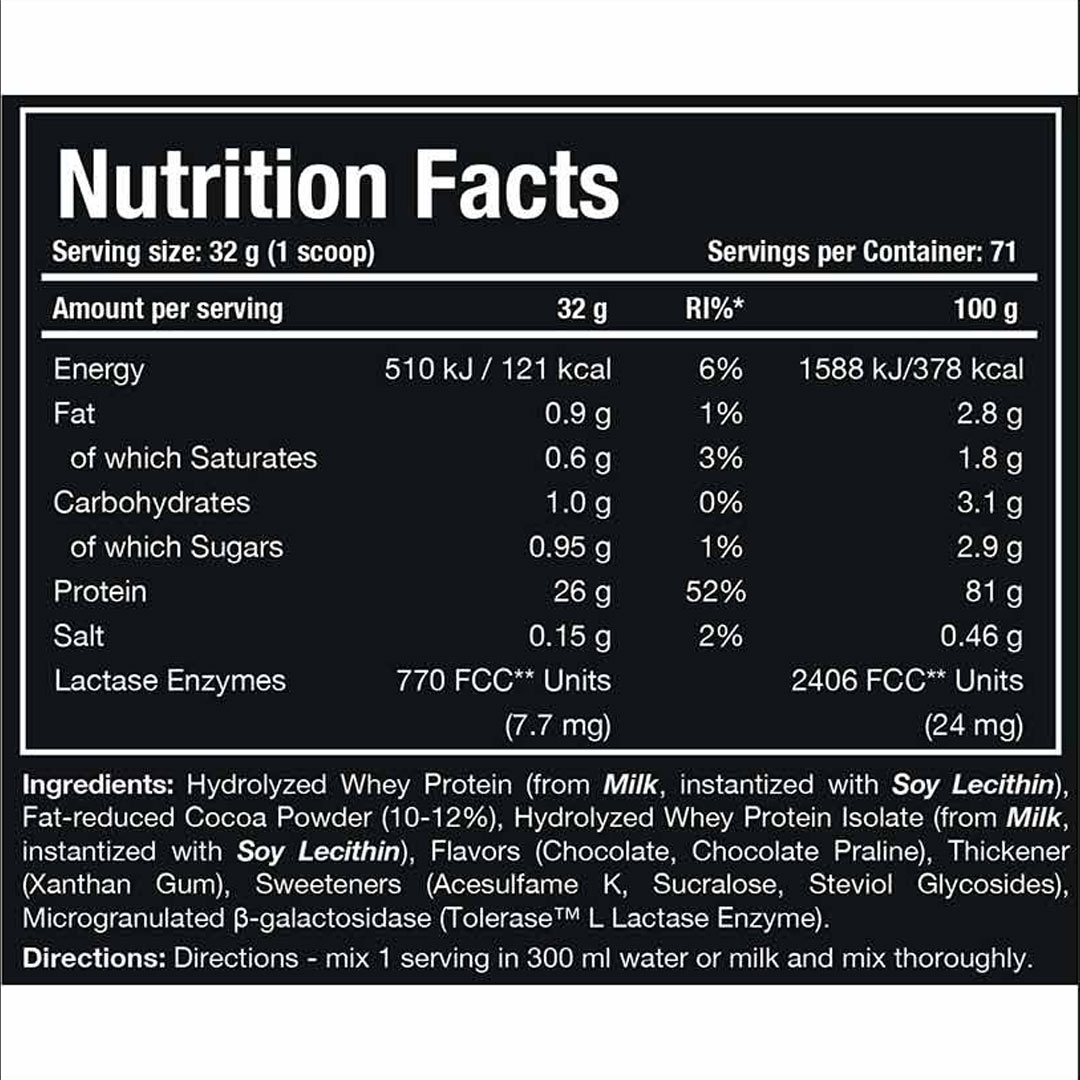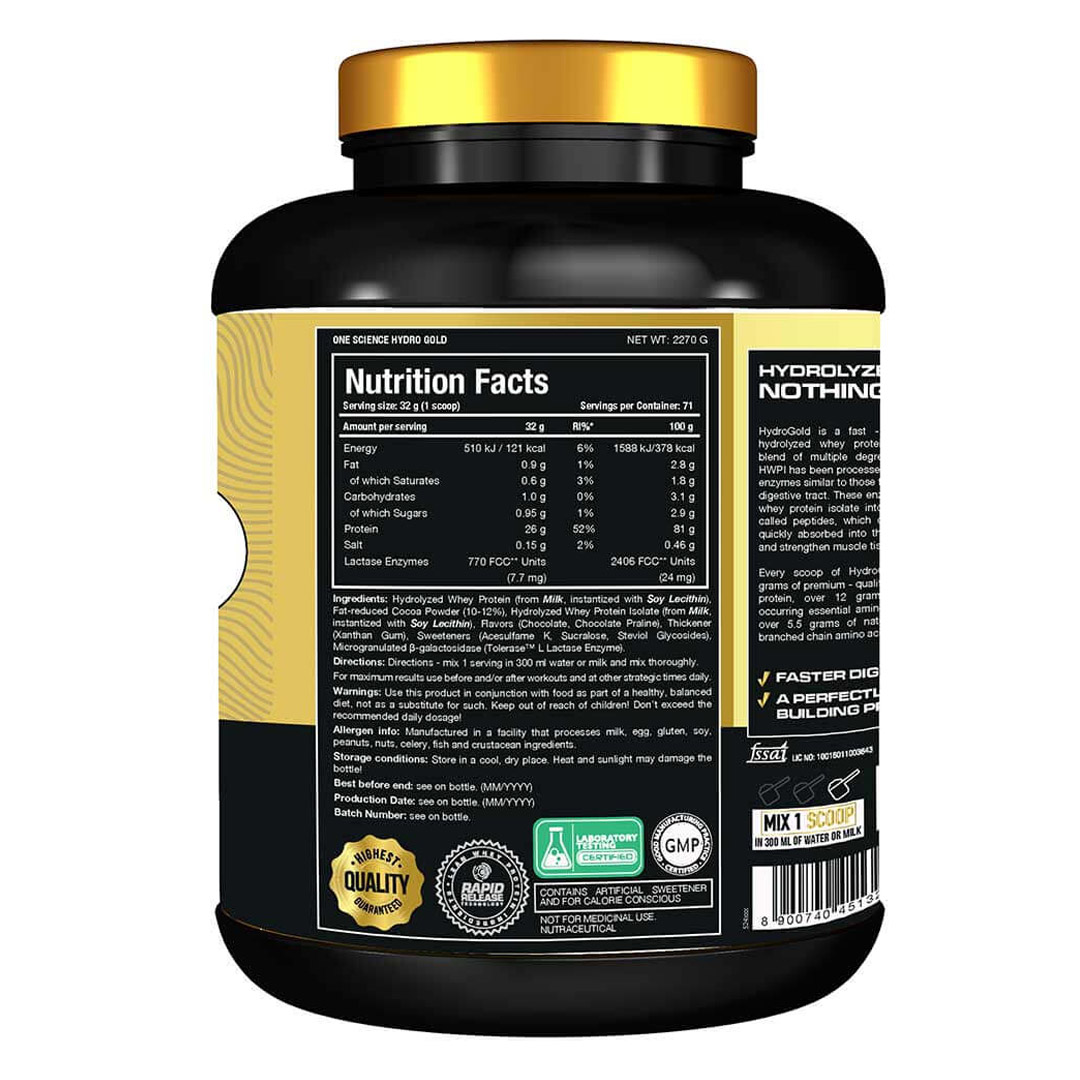 One Science Nutrition HYDRO GOLD Protein Powder 5 Lbs
One Science Premium Whey Protein [Made from Grass Fed Whey] – 25g Protein, 6.6g BCAA & 5.2 gm L-Glutamine | Refuels & Repairs Muscles
Made from Grass-Fed Whey: The milk that is derived from cows, fed exclusively on grass is known as grass-fed milk; and the whey that is derived from this milk is known as grass-fed whey
Refuel and Rebuild: OSN Whey Protein is scientifically formulated to assist with the recovery, rebuilding, and toning of muscle tissue.
Smart Formulation: With 25g protein, 6.6g BCAA, 5.2g L-Glutamine & with added Whey Protein Isolate for Muscle building and fast recovery.
Expiry-12/2023
Importer
Description
Reviews (0)
Importer
Muscle House India (✓ Brand Authorized):
10168 first floor main gurudwara road karol bagh, Delhi 110005, India
FSSAI Lic. No. 10016011003643
info@musclehouseindia.com, (011) 45960935
Manufacturer
Scitec Ltd. 2120 Dunakeszi, Csorse arok Koz 2
Country of Origin: Hungary, EU
Description
Key points:
One Science Formula: 26g Protein per serving with whey protein isolates as the primary ingredient
Boost Performance: Hydrolyzed Whey Protein Isolate ensures the fastest muscle recovery and improves overall performance.
Pre-Workout Boost: 5g of BCAA grams of naturally occurring BCAAs and over 4 grams of glutamine and glutamic acid in each serving
Added Digestive Enzymes: easily absorbed in the body, resulting in less consumption of amino acids
Product description:
One science nutrition Hydro Gold has been designed to get easily absorbed in the body. It is the purest form of hydrolyzed whey isolate. Its easy absorption results in less consumption of amino acids. This product with every serving provides 26 grams of hydrolyzed Whey Protein that enables faster muscle recovery and helps in improving the overall performance. This product contains no amino spiking and is available in 2 delicious flavours: Chocolate and Pina Colada.
Benefits: 
OSN Hydro Gold provides amazing benefits such as the fastest muscle recovery, and because of its added digestive enzymes, it helps in improving the digestion process too. It helps in the repairment and improvement of body muscles. It provides you with 5.5 grams of BCAA per serving, which enhances your performance during the workout.
How you should take it: 
You have a choice of consuming OSN Hydro Gold either with milk or water. For 1 serving, you can mix it in 300 ml of water or milk thoroughly. Consuming before/ after a workout or at other strategic times of the day will help one get better results. This should be taken in conjunction as a part of a healthy and balanced diet and not as a substitute. Exceeding the mentioned dosage is strictly not recommended.
BUY THESE ALONG, TO BOOST YOUR RESULTS!
Request a call back from our Sports Nutritionist to guide you!
ALL NEW FASHION BRANDS ITEMS UP TO 70% OFF