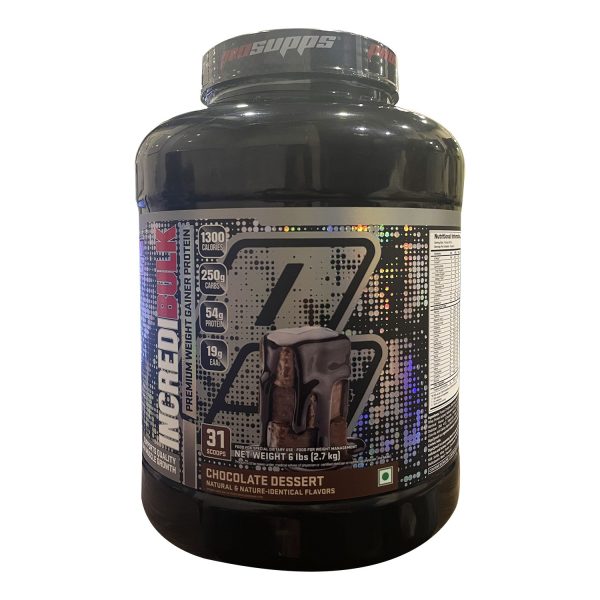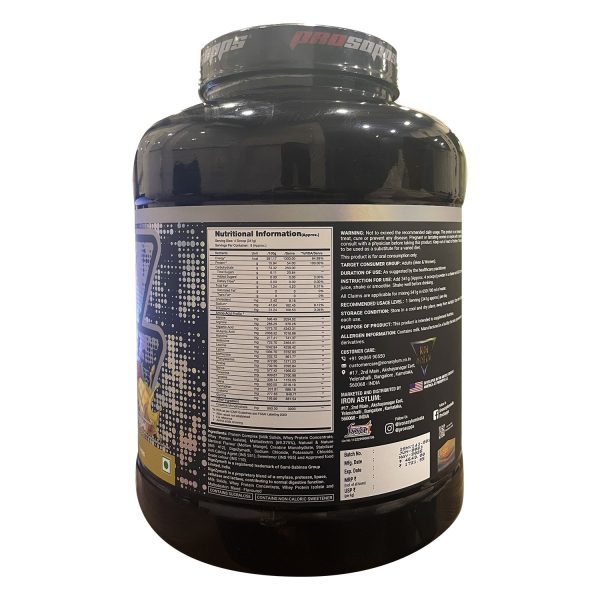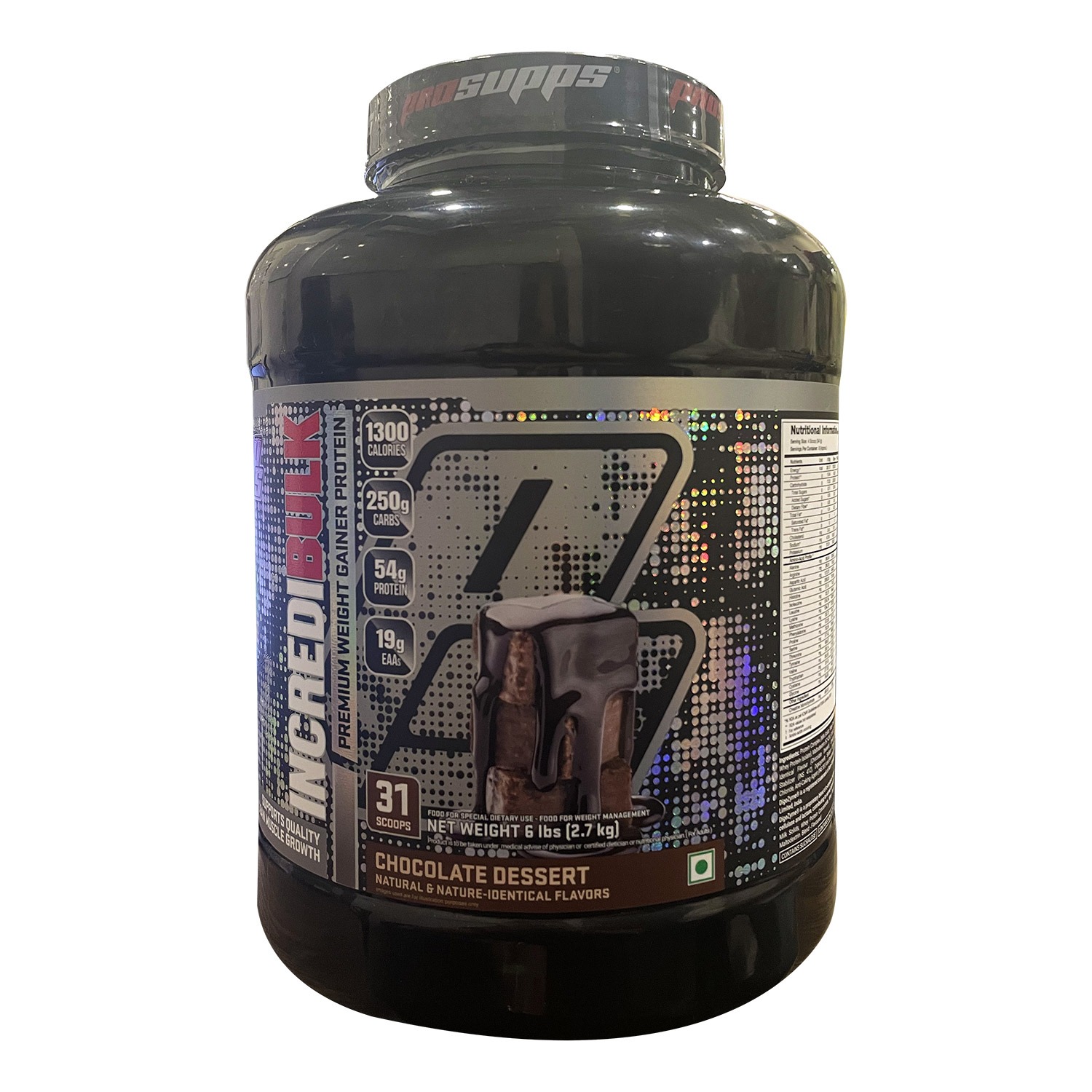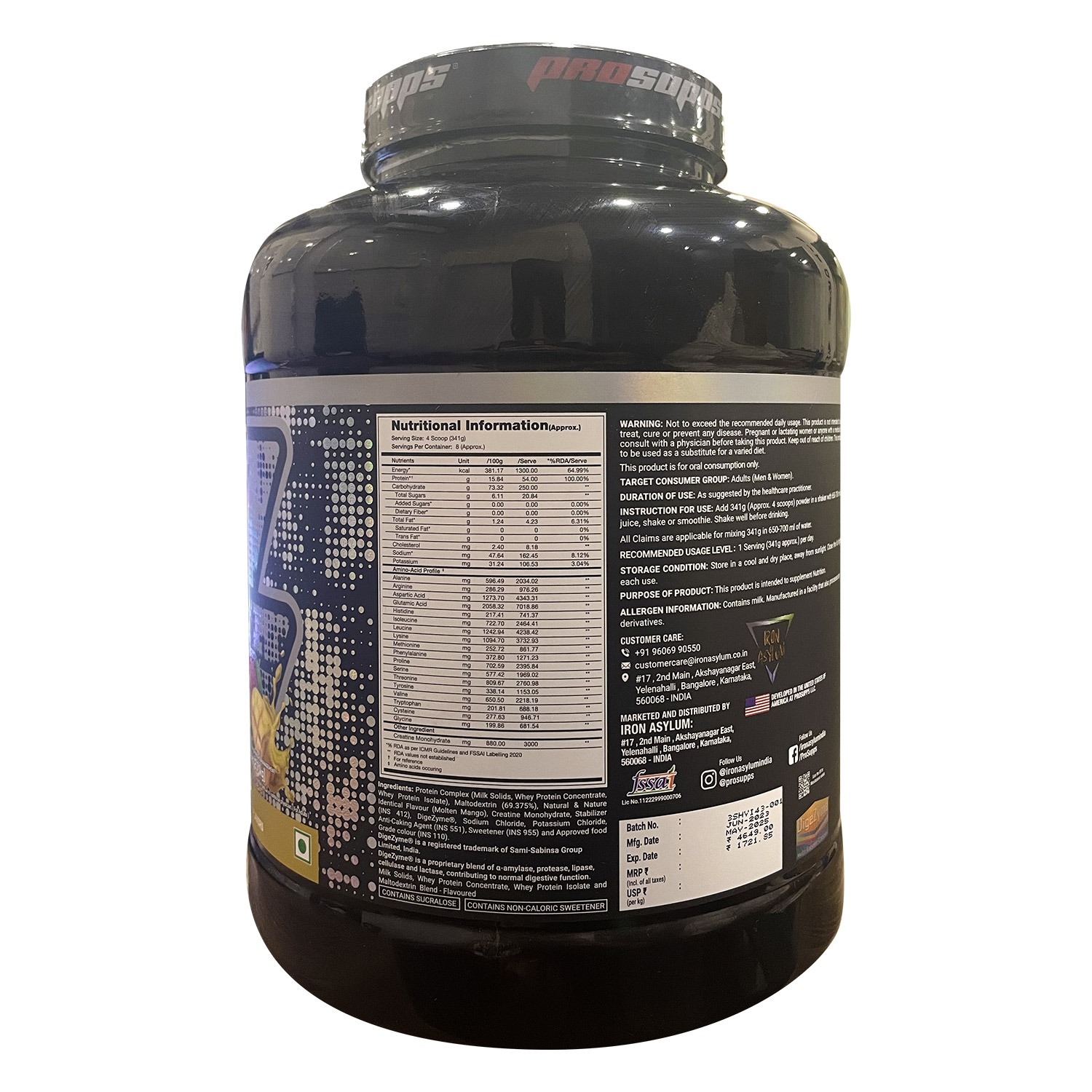 Pro Supps Incredibulk Weight Gainer 6 Lbs (2.27 Kg)
Weight Gain
Muscle Gain
Strength Gain
Size & Power
Marketed & Distributed By
Description
Reviews (0)
Iron Asylum (Brand Authorized)
Bangalore, Karnataka – 560068, India
FSSAI Lic. No: 11222999000706
customercare@ironasylum.co.in, +91 9606990550
Description
Pro Supps Incredibulk Weight Gainer Formula contains Maltodextrin, Whey Protein Concentrate, Milk Protein Isolate, Cocoa Powder, Natural and Artificial Flavours, Soy Lecithin, Xanthan Gum, Guar Gum, Salt, Sucralose, Acesulfame Potassium, Conjugated Linoleic Acid, MCT Powder (Medium Chain Triglycerides (from Coconut), Non-Fat Dry Milk, Disodium Phosphate, Silicon Dioxide) as major ingredients.
Key benefits/uses of Pro Supps Incredibulk:
High-quality lean muscle gaining formulations
Fulfills the needs of the ectomorph 'hard-gainer' head on and pushes lean mass building potential to the next level with a well-rounded profile featuring 250+ carbohydrates
Provides metabolism support
Direction for use/Dosage: Take Pro Supps Incredibulk as directed on the pack
Safety information:
Read the label carefully before use
Do not exceed the recommended dose
Keep out of the reach and sight of children
BUY THESE ALONG, TO BOOST YOUR RESULTS!
Request a call back from our Sports Nutritionist to guide you!
ALL NEW FASHION BRANDS ITEMS UP TO 70% OFF