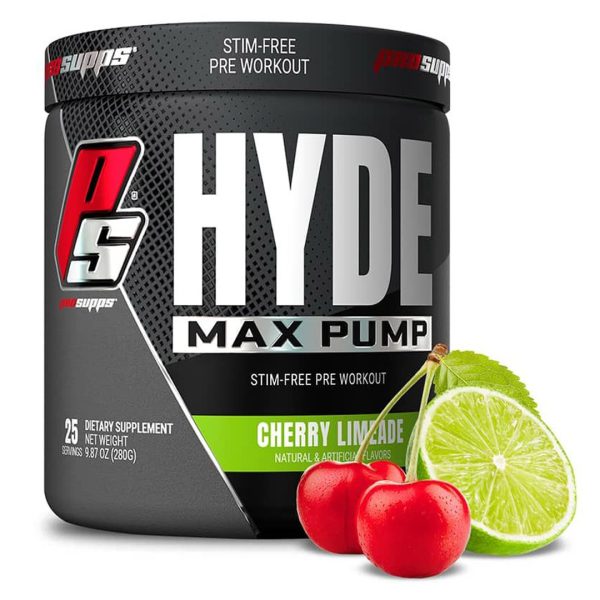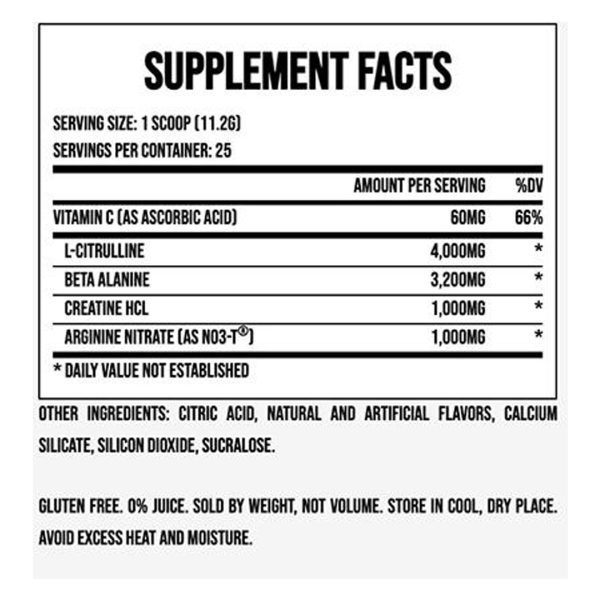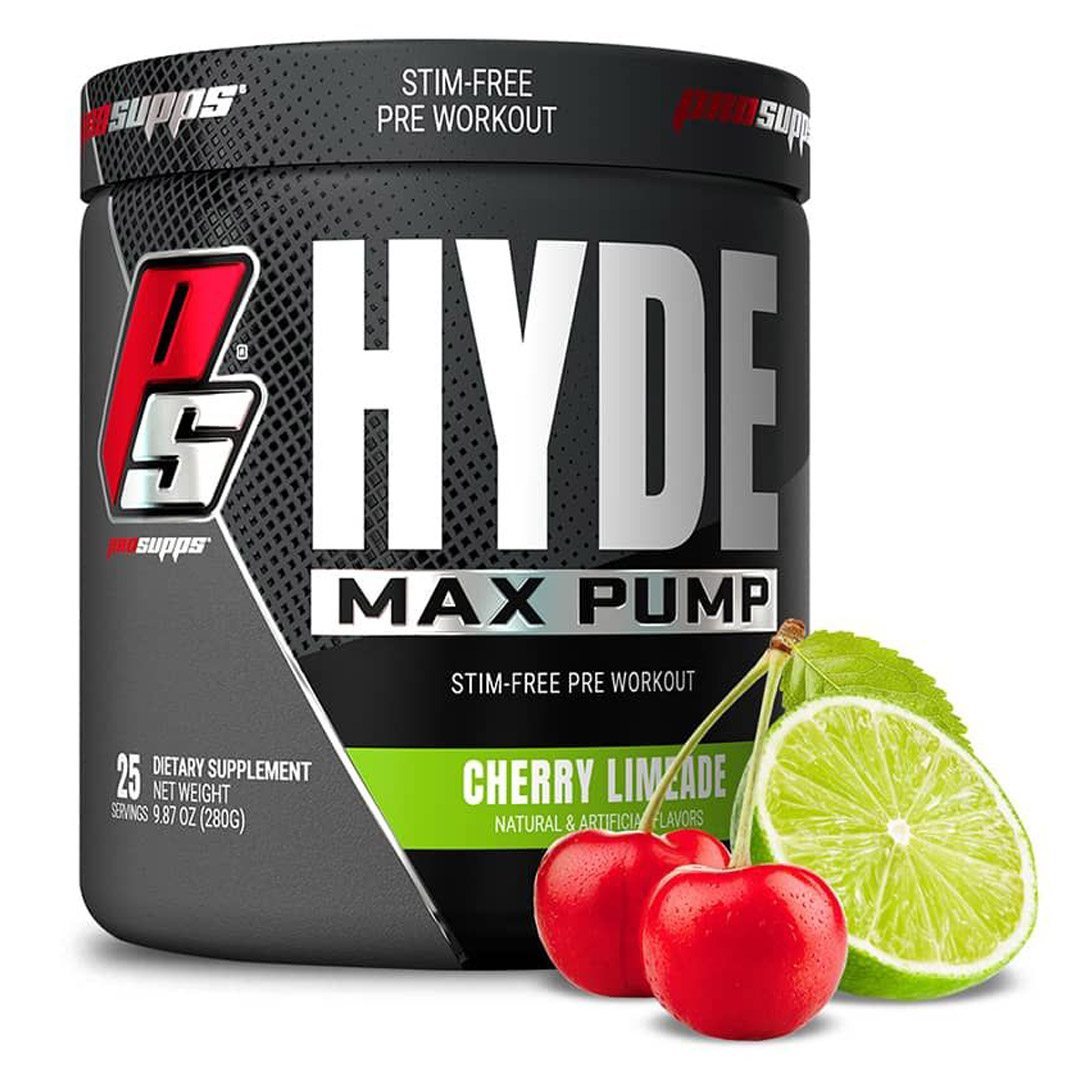 PROSUPPS HYDE MAX PUMP-25 Servings
Supports Nitric Oxide Production for Maximum Pump and Training Endurance.
Promotes Blood Flow for Optimal Nutrient Delivery.
Maximizes Power and Strength Output for Peak Performance.
Caffeine and Stimulant Free.
Zero Sugar, Zero Carbs, Zero Calories, Gluten Free
Expiry 07/24 Blue Razz
Expiry 10/24 Fruit Punch
Marketed & Manufacturer
Description
Reviews (0)
Marketed & Importer
Iron Asylum (Brand Authorized)
Bangalore, Karnataka – 560068, India
FSSAI Lic. No: 11222999000706
customercare@ironasylum.co.in, +91 9606990550
Manufacturer
7460 Warren Parkway, Ste 150 Frisco, TX 75034 | 1-888-575-7301
Country of Origin – USA
Description
Pro Supps® HYDE Max Pump –  A Stim-Free Pre-Workout
There's a better you waiting to get out and if you're willing to put in the work, ProSupps® is uniquely qualified to unleash your full potential. Having climbed to the top of the fitness mountain ourselves, we can show you how to get here through elite supplementation, education, and inspiration. We're here for your relentless pursuit of greatness, but nobody is going to do it for you. You have to earn it.
Vitamins C
L- Citrulline
Beta-Alanine
Creatine HCL
Arginine Nitrate
Directions: For maximum stimulant-free pumps, mix 1 scoop of HYDE Max Pump with 6-8oz of water 30-45 minutes prior to exercise.
BUY THESE ALONG, TO BOOST YOUR RESULTS!
Request a call back from our Sports Nutritionist to guide you!
ALL NEW FASHION BRANDS ITEMS UP TO 70% OFF