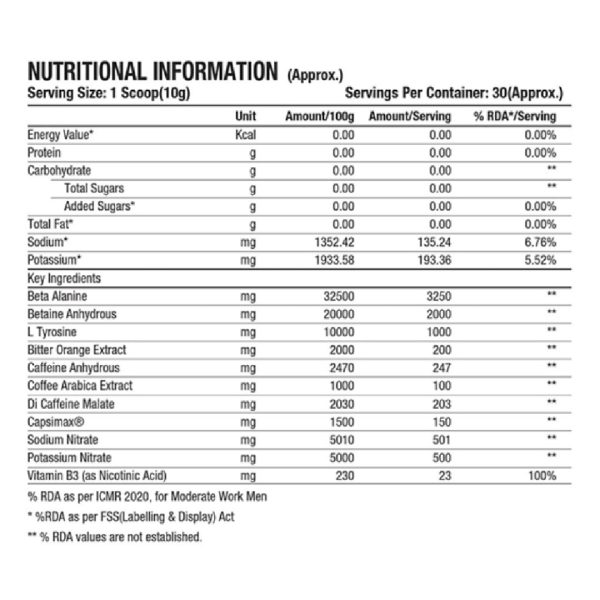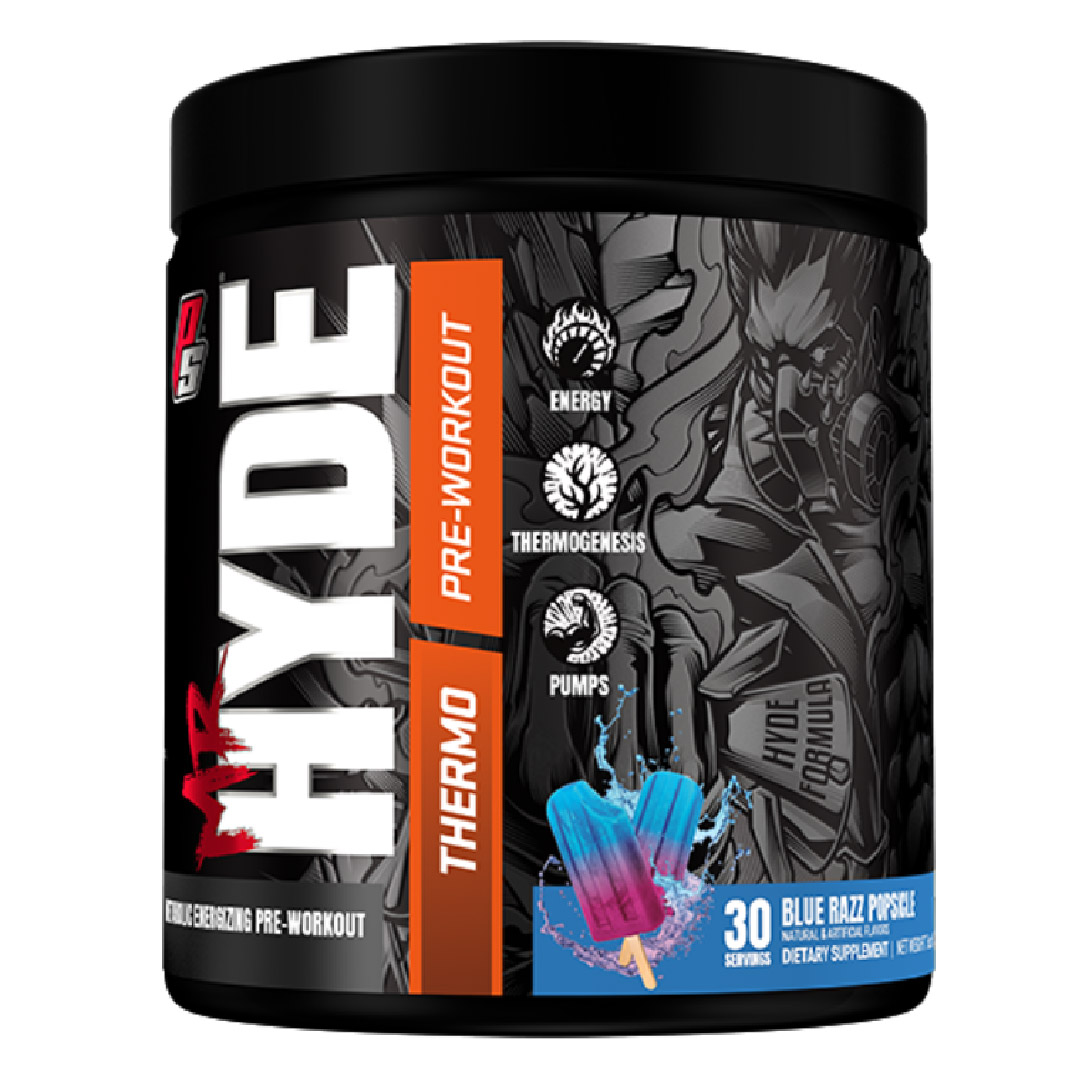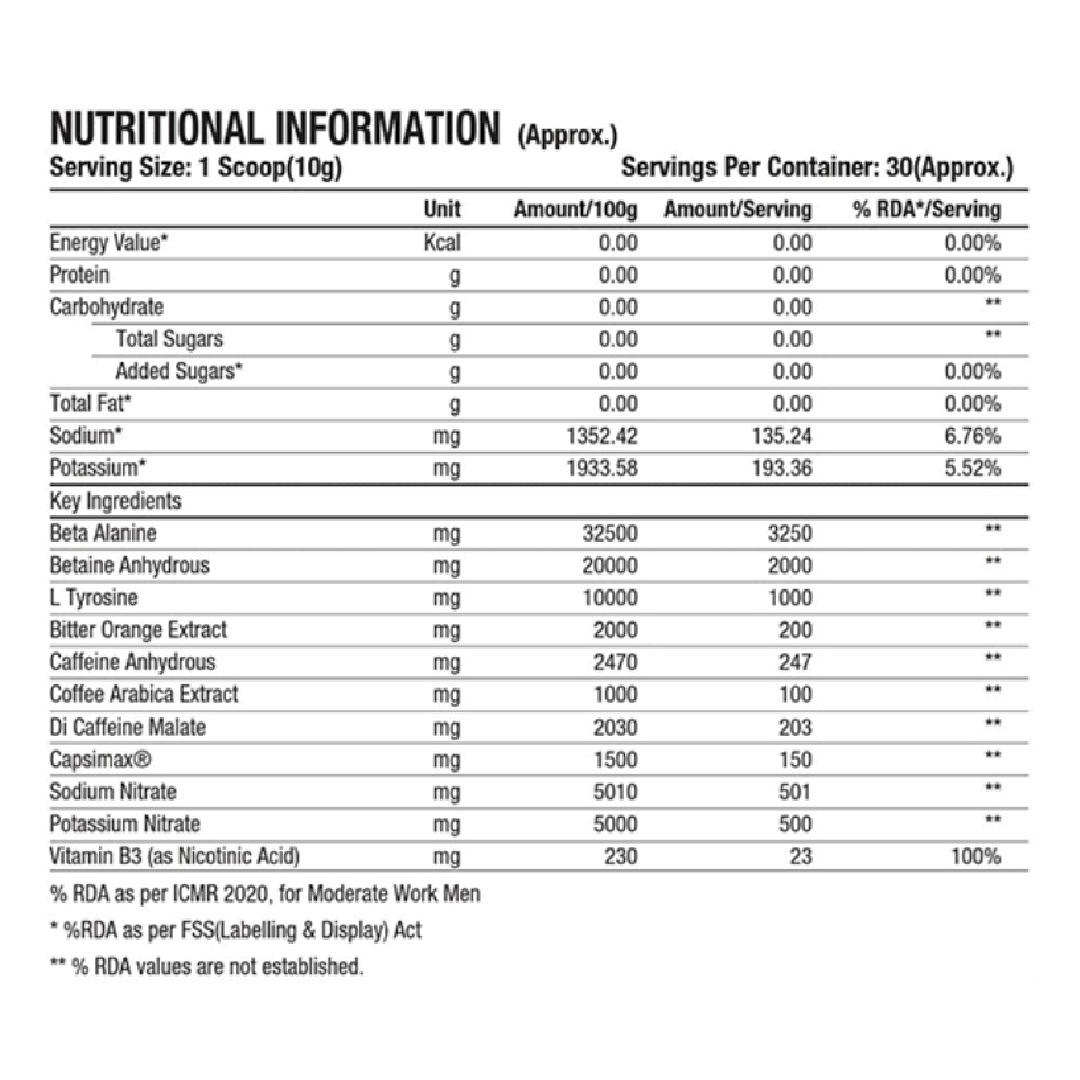 Pro Supps Hyde Thermo Pre-Workout Powder – 30 Servings
Promotes Thermogenesis for burning fat†
Intense Energy and Focus for Maximum Performance†
Increases Blood Flow for Enhanced Pumps and Vascularity†
Maximizes Power and Strength Output†
Zero Sugar, Zero Carbs, Zero Calories, Gluten Free
Expiry- May/2024
Marketed & Manufacturer
Description
Reviews (0)
Marketed & Importer
Iron Asylum (Brand Authorized)
Bangalore, Karnataka – 560068, India
FSSAI Lic. No: 11222999000706
customercare@ironasylum.co.in, +91 9606990550
Manufacturer
7460 Warren Parkway, Ste 150 Frisco, TX 75034 | 1-888-575-7301
Country of Origin – USA
Description
Developed to help you achieve both your lean muscle growth and fat-burning goals HYDE® Thermo builds and burns at the same time. HYDE® Thermo starts with 50mg of Capsimax® a highly concentrated capsicum extract from red hot chili peppers that brings the heat. It also has 30mcg of Vitamin B-12, 250mg of Caffeine, and 500mg of N-Acetyl-L-Carnitine for incredible focus and energy. Topped off with 3,000mg of L-Citrulline for Nitric Oxide production to increase blood flow and 1,600mg of Beta-Alanine to help push past the point of exhaustion. With HYDE Thermo you'll look and feel like you EARNED IT!
WARNING: This product is intended for healthy adults, 18 years of age or older. Consult a physician prior to using this, or any other dietary supplement. Do not take this product if you are pregnant or nursing, if you have or suspect you may have a medical condition, or if you are taking any prescription or over-the-counter medications. Do not exceed recommended serving. Exceeding recommended serving may cause adverse health effects. This product contains 250mg of caffeine, the equivalent of approximately 2.5 cups of coffee, and may not be suitable for individuals who are sensitive to the effects of caffeine. Too much caffeine may cause nervousness, irritability, sleeplessness, and occasionally rapid heartbeat. Immediately discontinue use and consult a qualified medical professional if you experience any adverse effects. KEEP OUT OF REACH OF CHILDREN.
BUY THESE ALONG, TO BOOST YOUR RESULTS!
Request a call back from our Sports Nutritionist to guide you!
ALL NEW FASHION BRANDS ITEMS UP TO 70% OFF