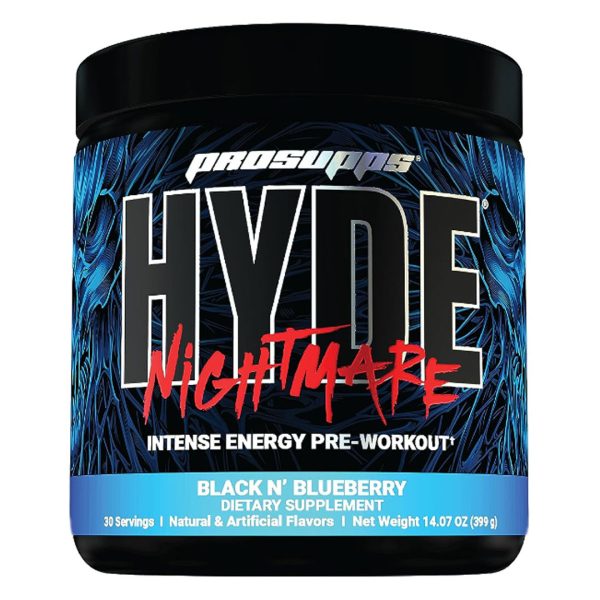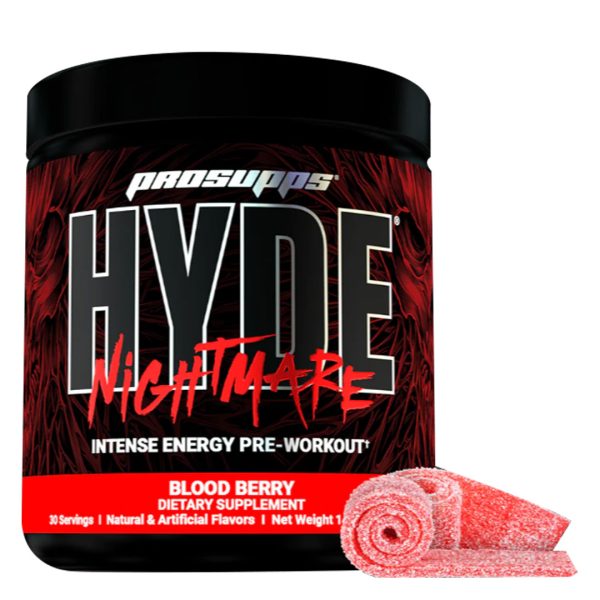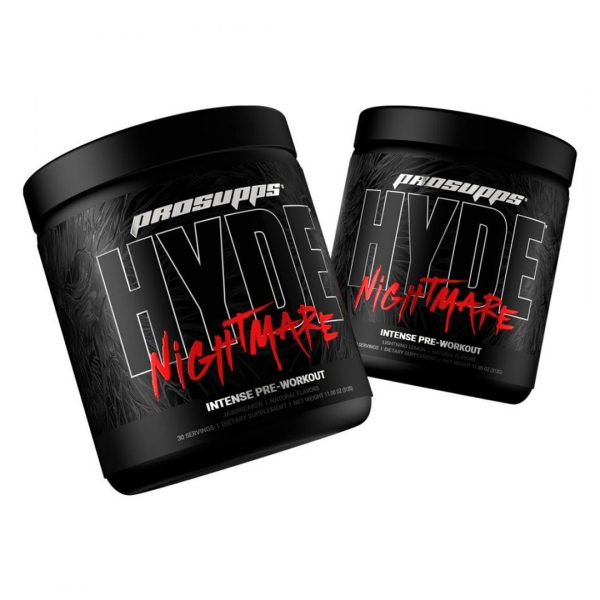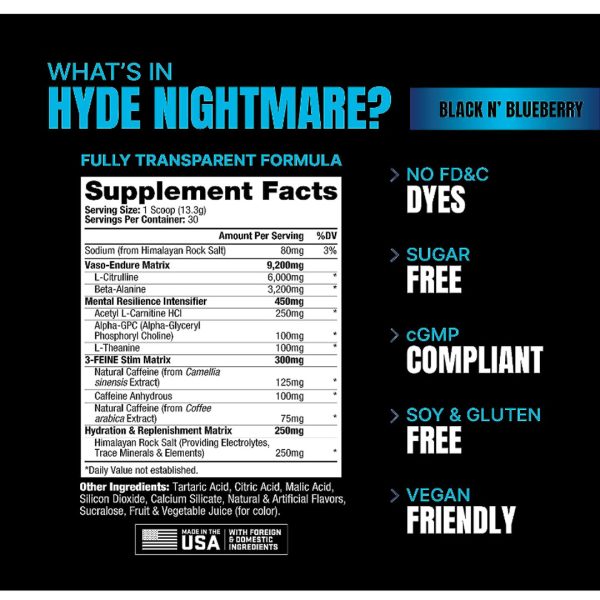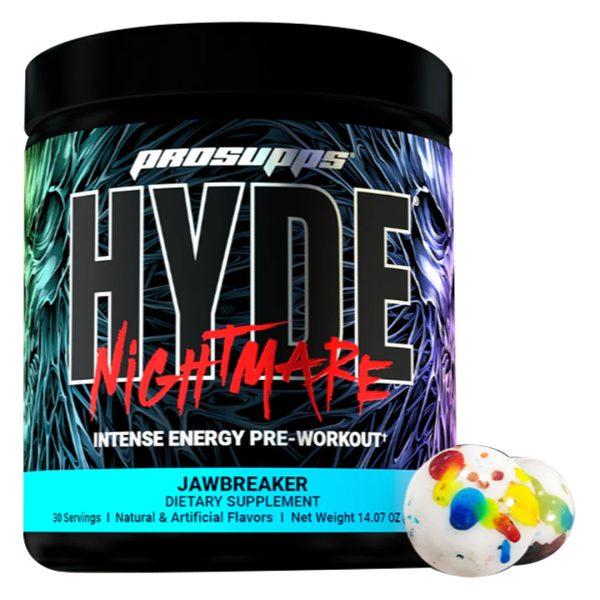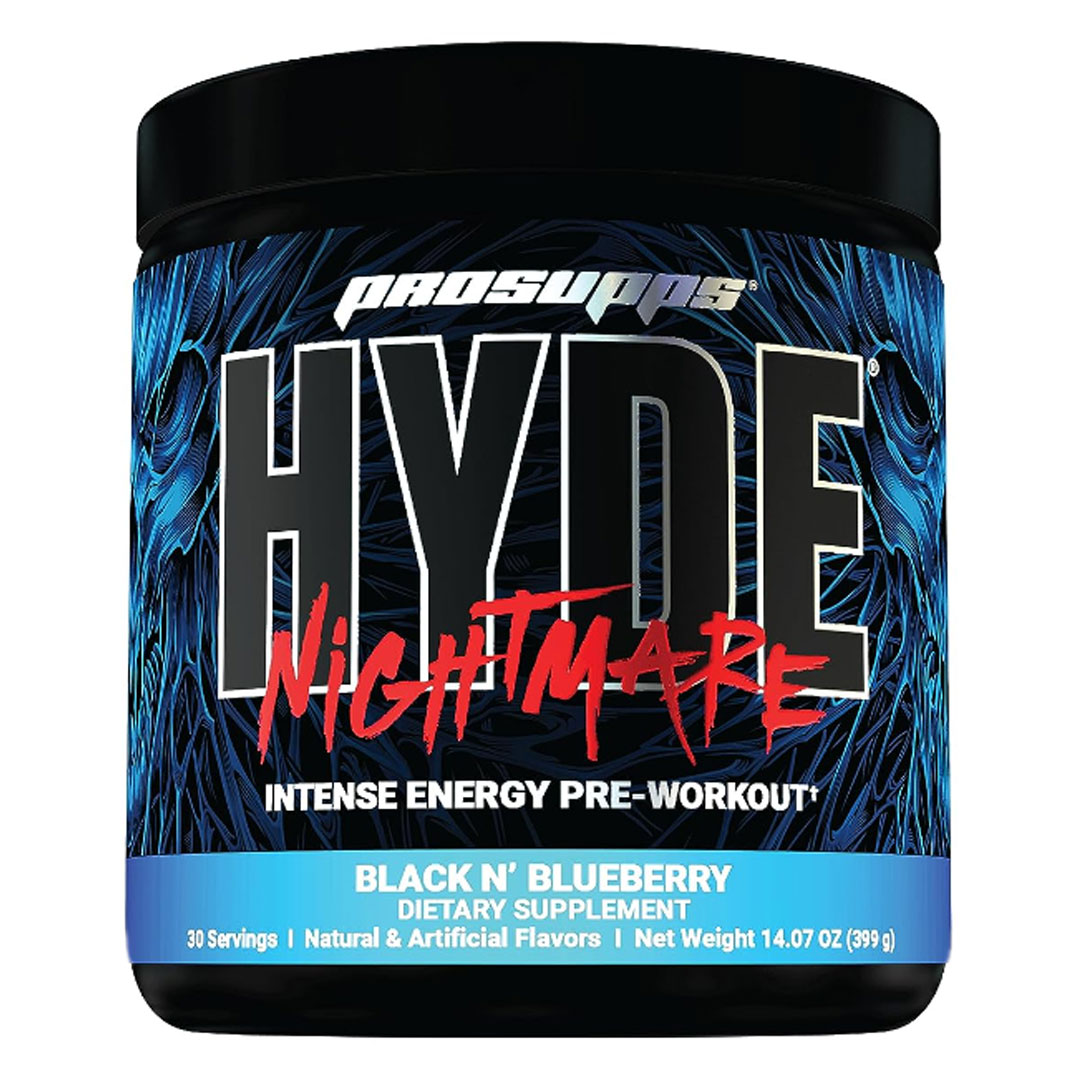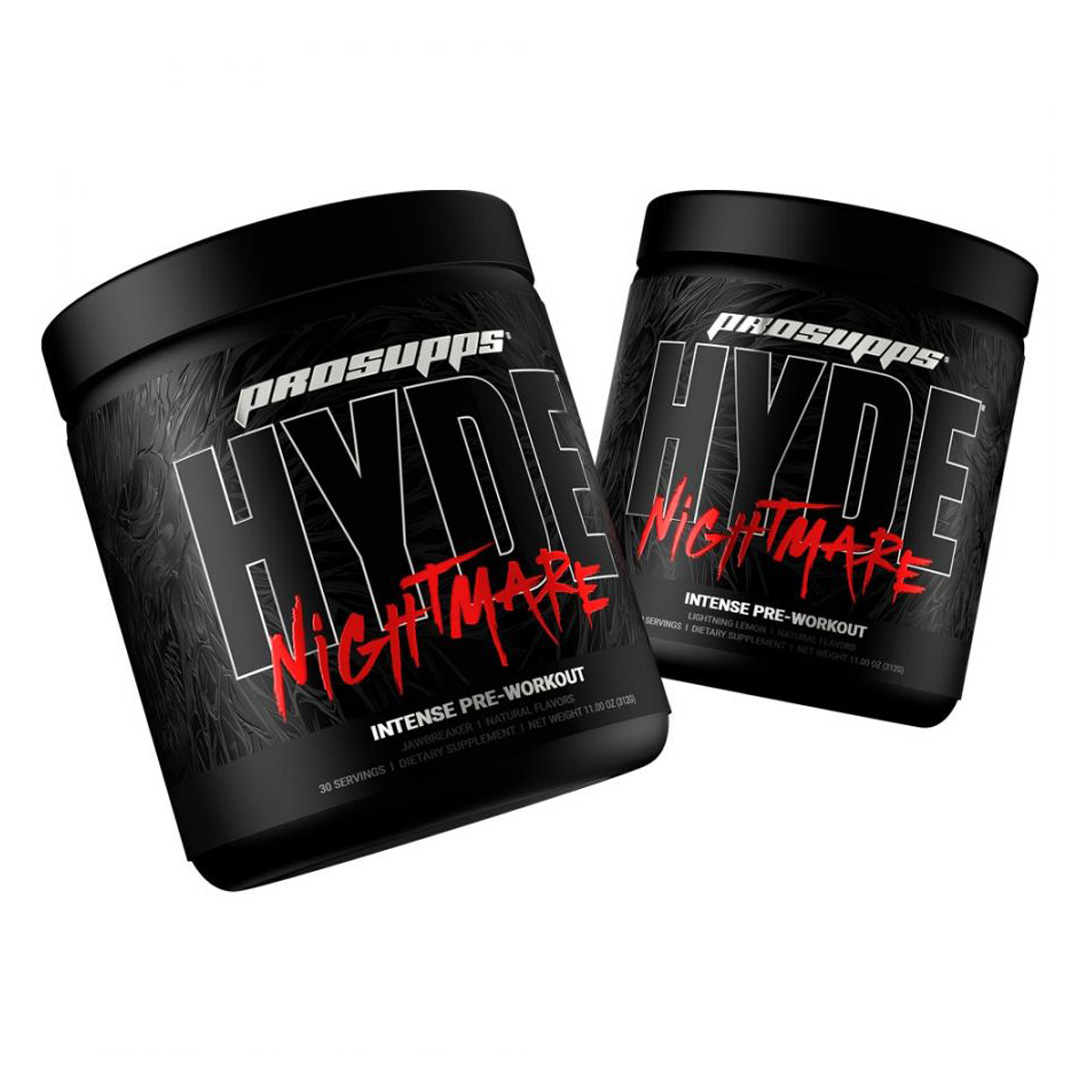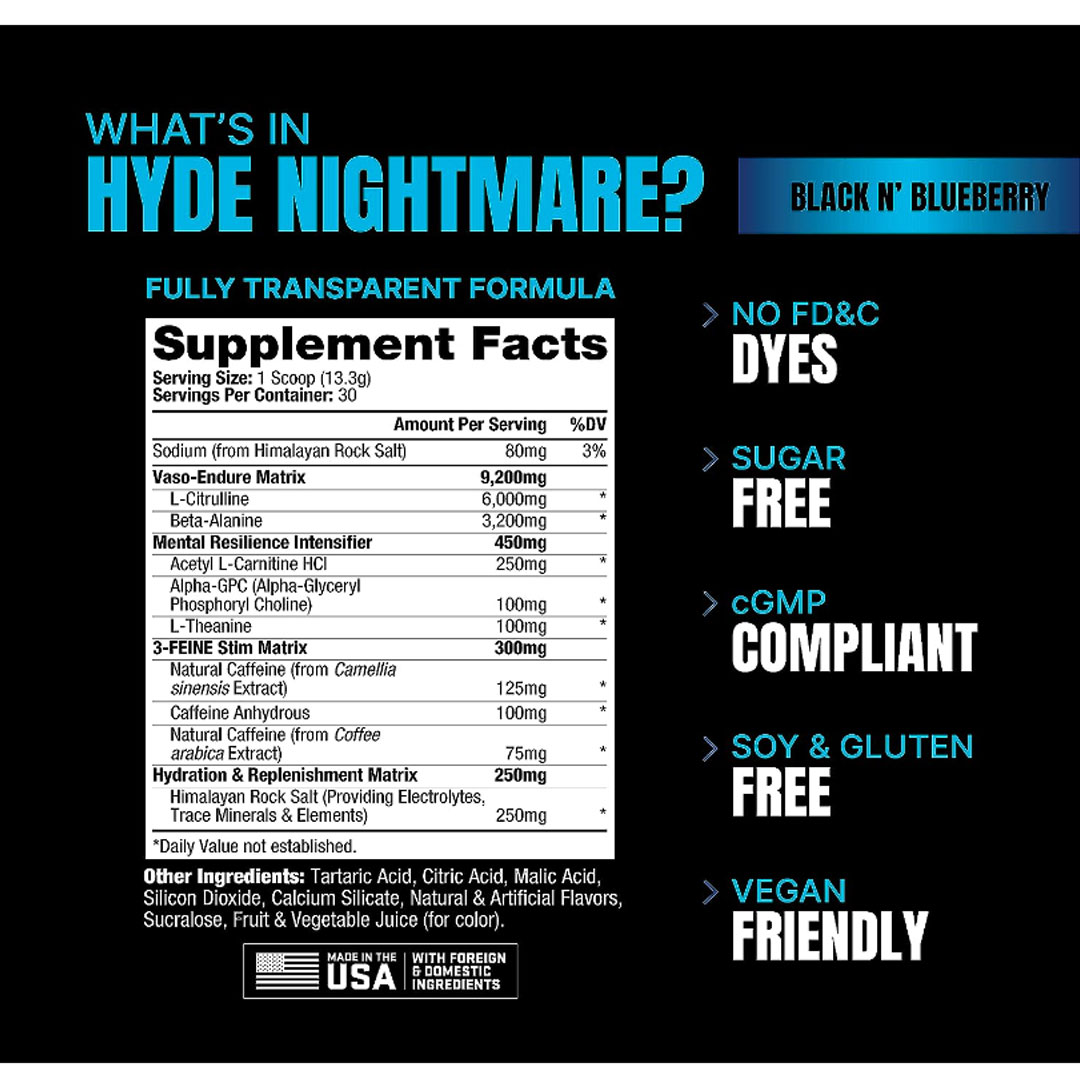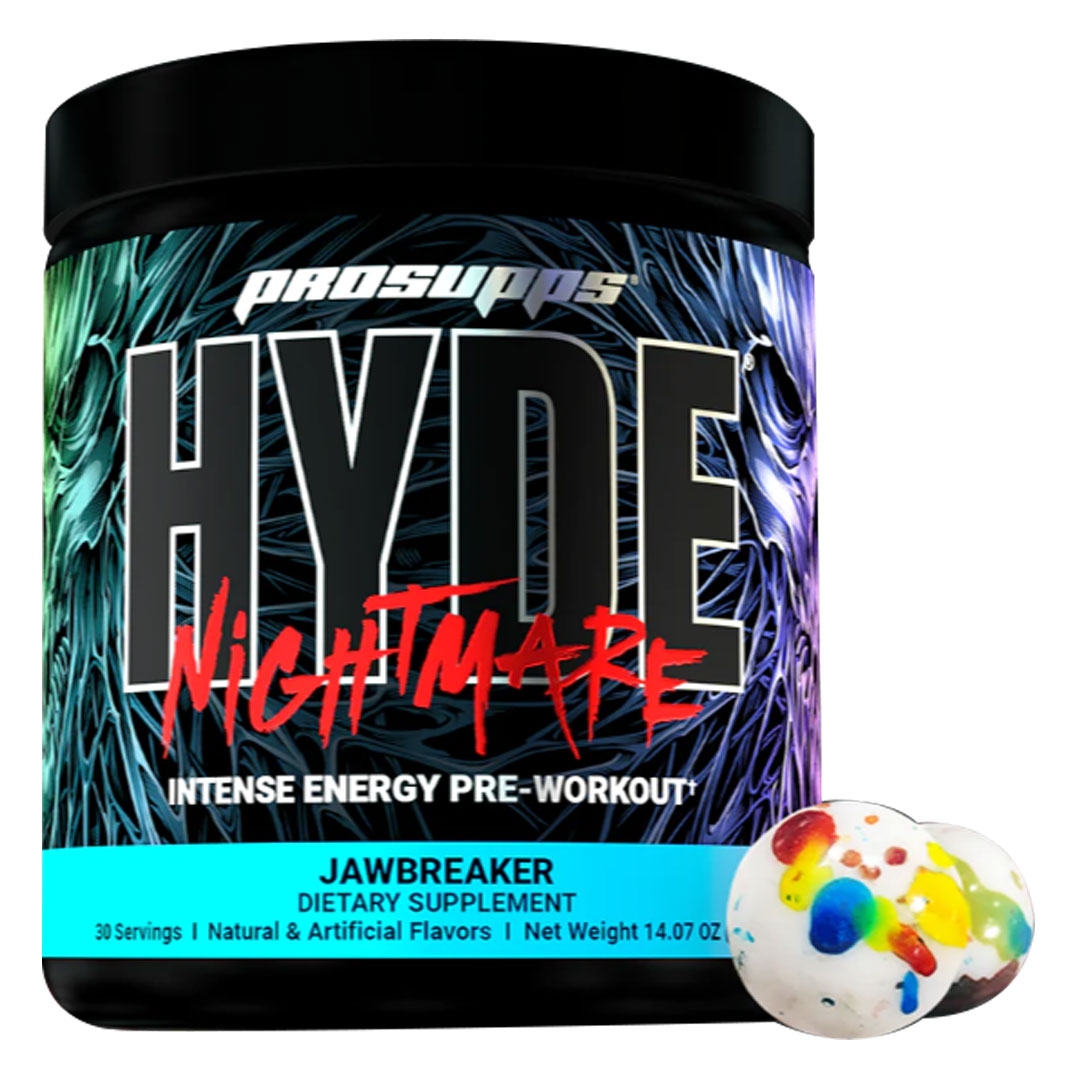 Prosupps® Hyde Nightmare Intense Pre-Workout-30 Servings
Intense Pre-workout
Insane Focus
Pump
Endurance
Energy

Expiry- 06/2025
Marketed & Manufacturer
Description
Reviews (0)
Marketed & Importer
Iron Asylum (Brand Authorized)
Bangalore, Karnataka – 560068, India
FSSAI Lic. No: 11222999000706
customercare@ironasylum.co.in, +91 9606990550
Manufacturer
7460 Warren Parkway, Ste 150 Frisco, TX 75034 | 1-888-575-7301
Country of Origin – USA
Description
HYDE® Nightmare is a pre-workout powder, formulated for high-performance athletes who endure an excessive amount of physical and mental stress. Driven by clinically researched ingredients to improve muscular and mental performance, HYDE® Nightmare also replenishes lost fluids during rigorous activity.
PACKED WITH INGREDIENTS YOU CAN TRUST.
ProSupps® Hyde® Nightmare pre-workout features a proprietary blend of the banned substance tested/informed choice trusted ingredients that work to deliver increased energy, focus, and performance while delivering extreme pumps.
NOTE: Heat/Humidity/High Temp May Cause Product to Lumpy In Nature But This Does Not Effect The Properties Of the Product.
BUY THESE ALONG, TO BOOST YOUR RESULTS!
Request a call back from our Sports Nutritionist to guide you!
ALL NEW FASHION BRANDS ITEMS UP TO 70% OFF