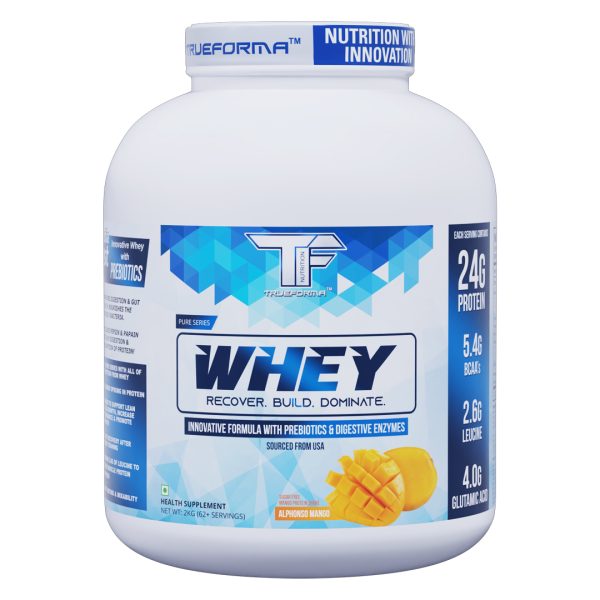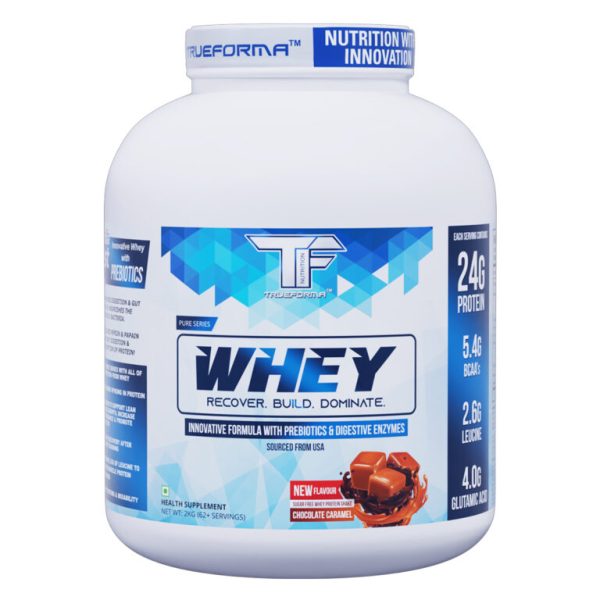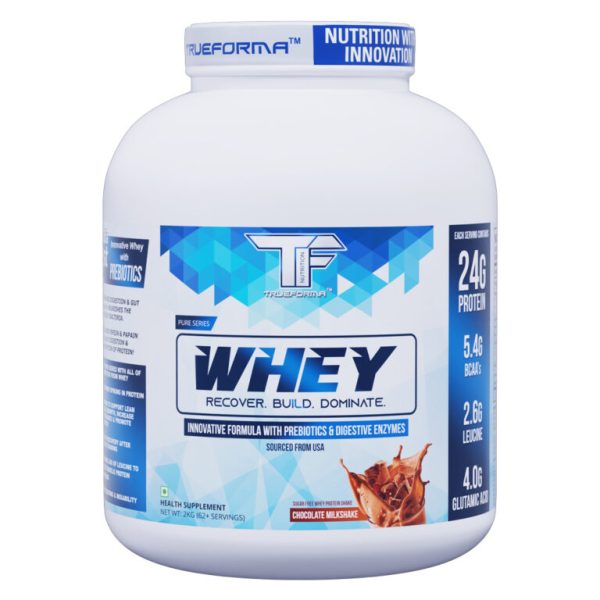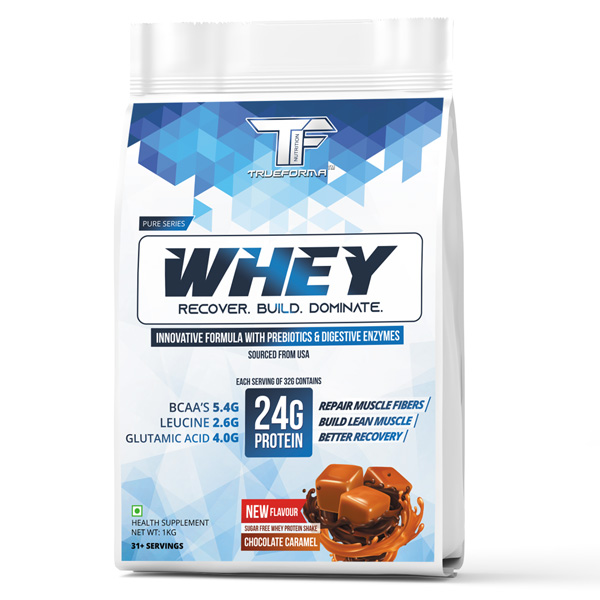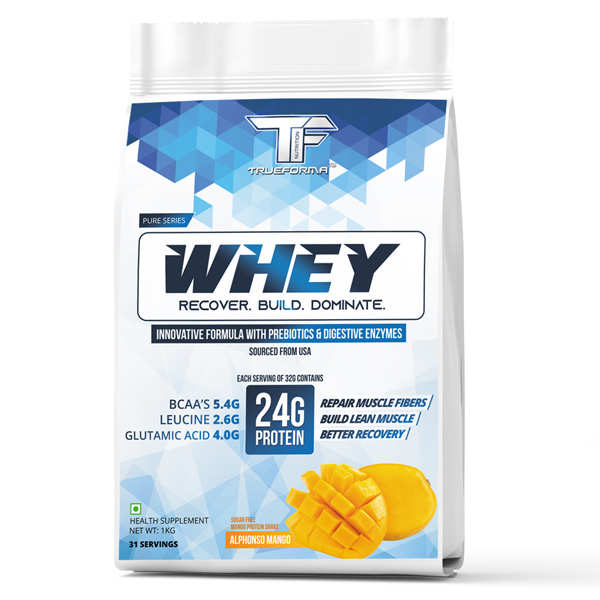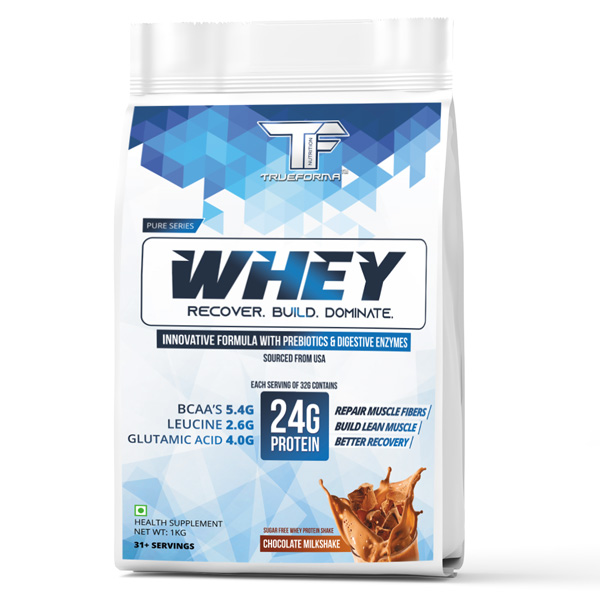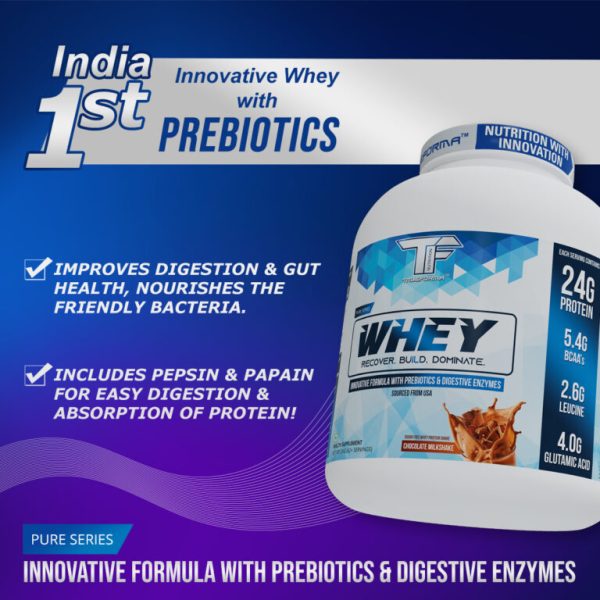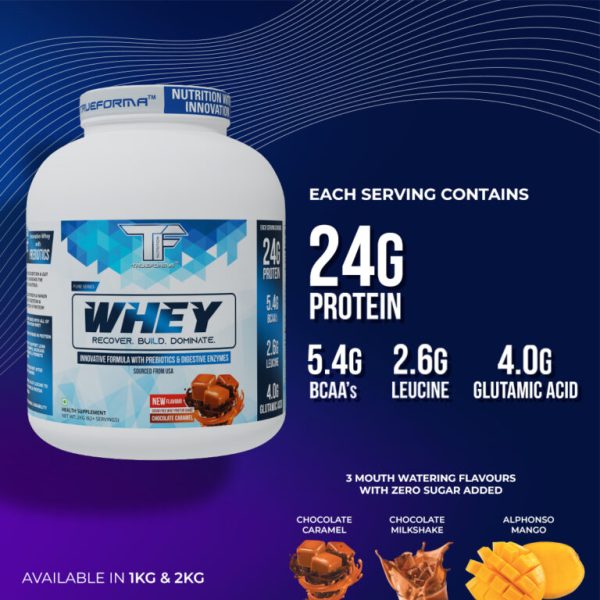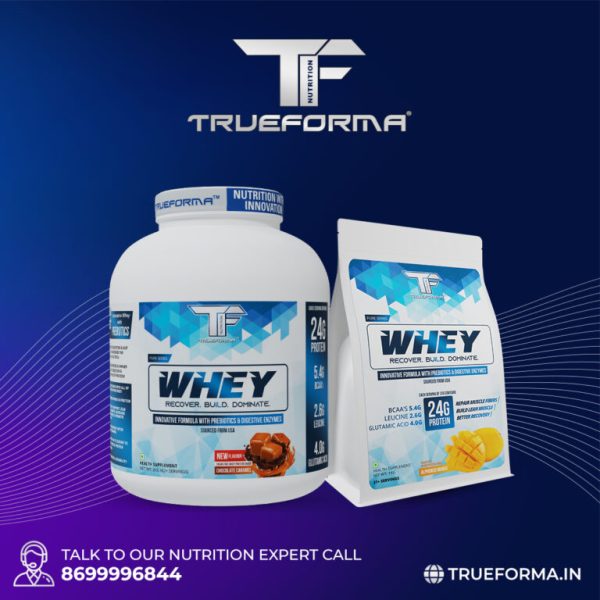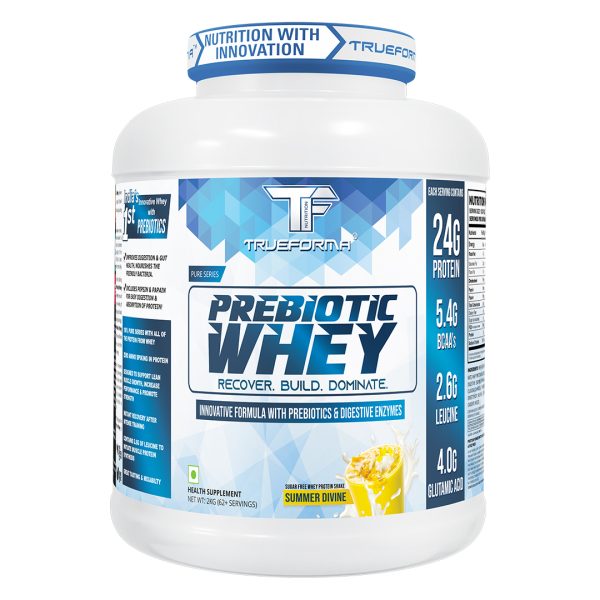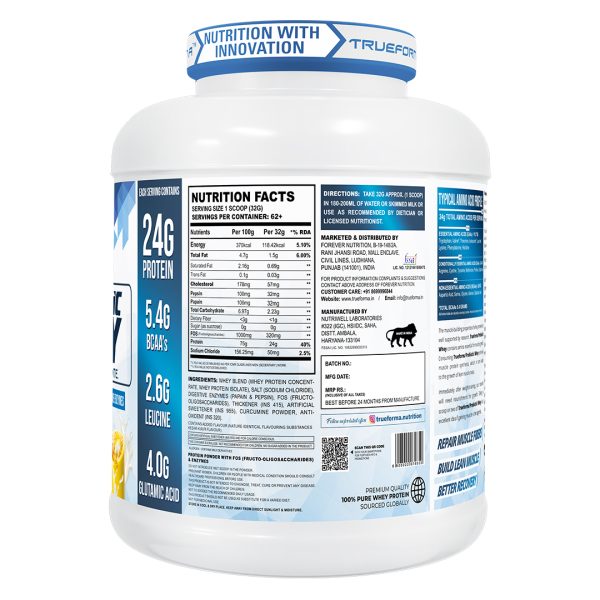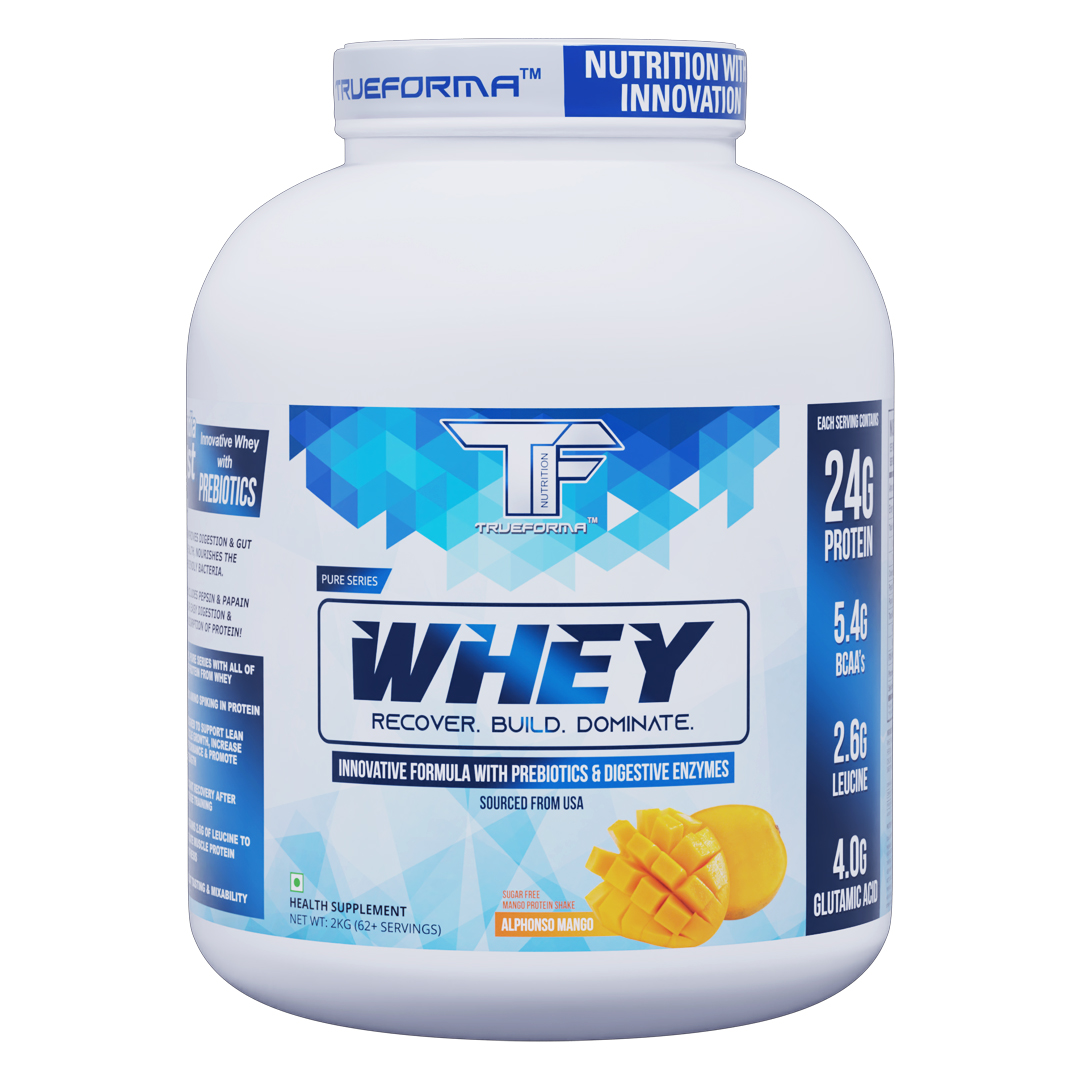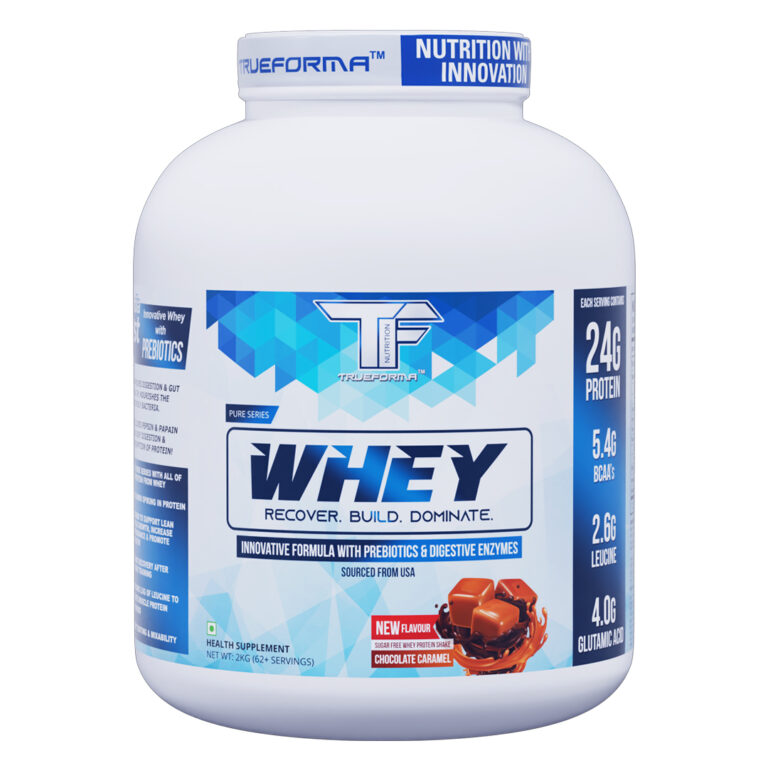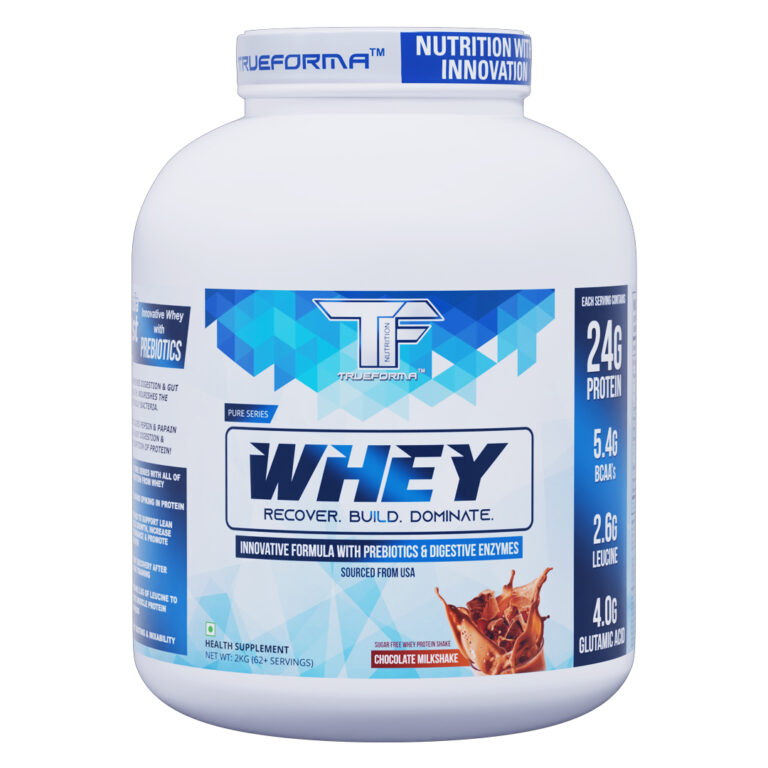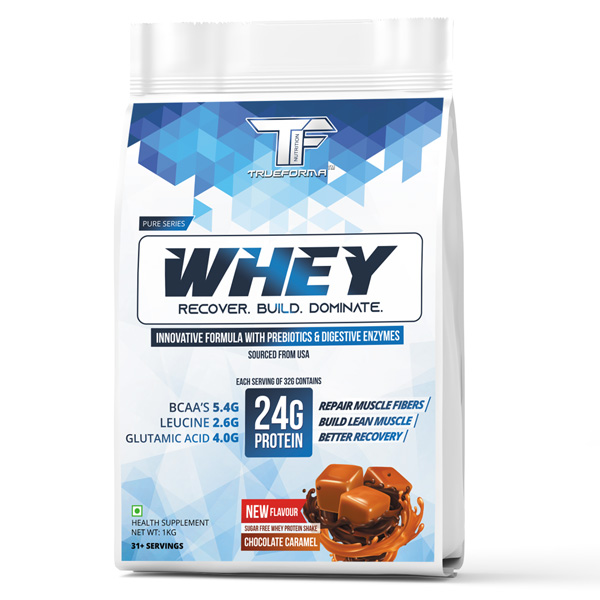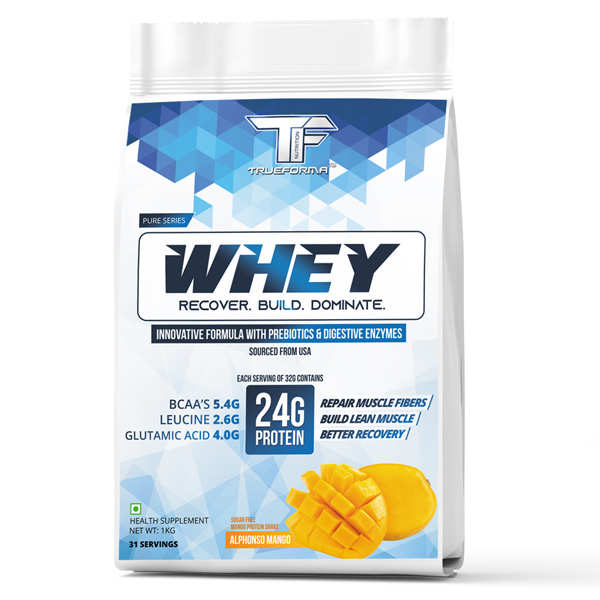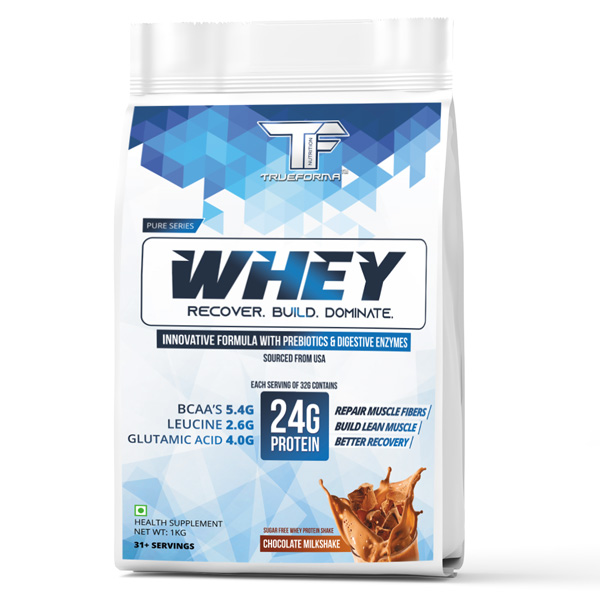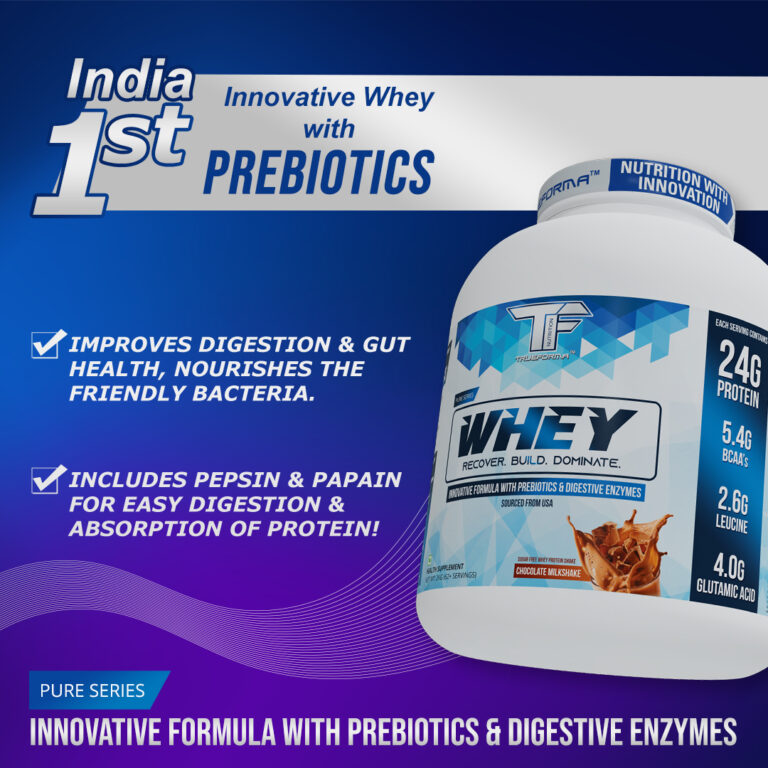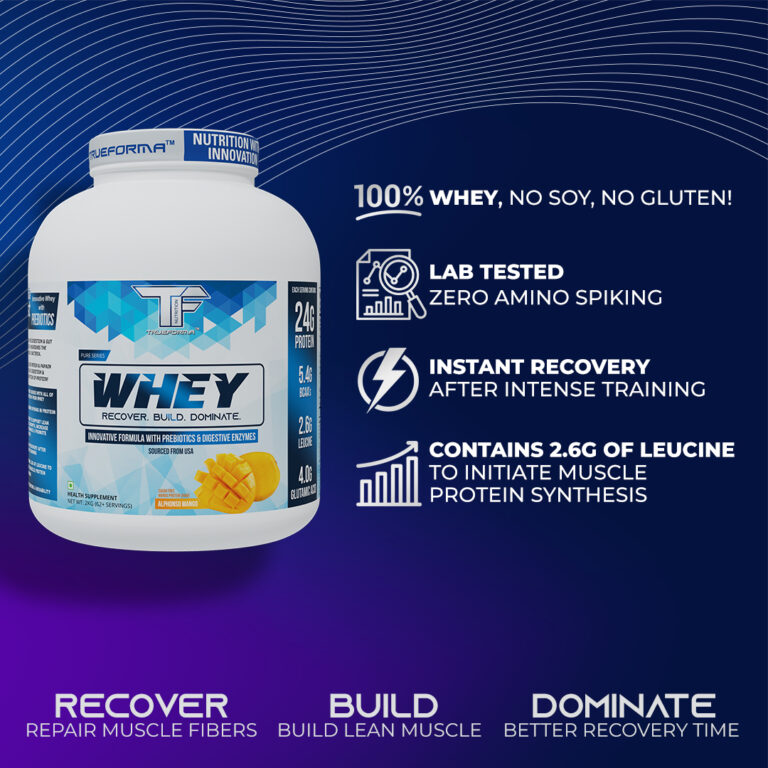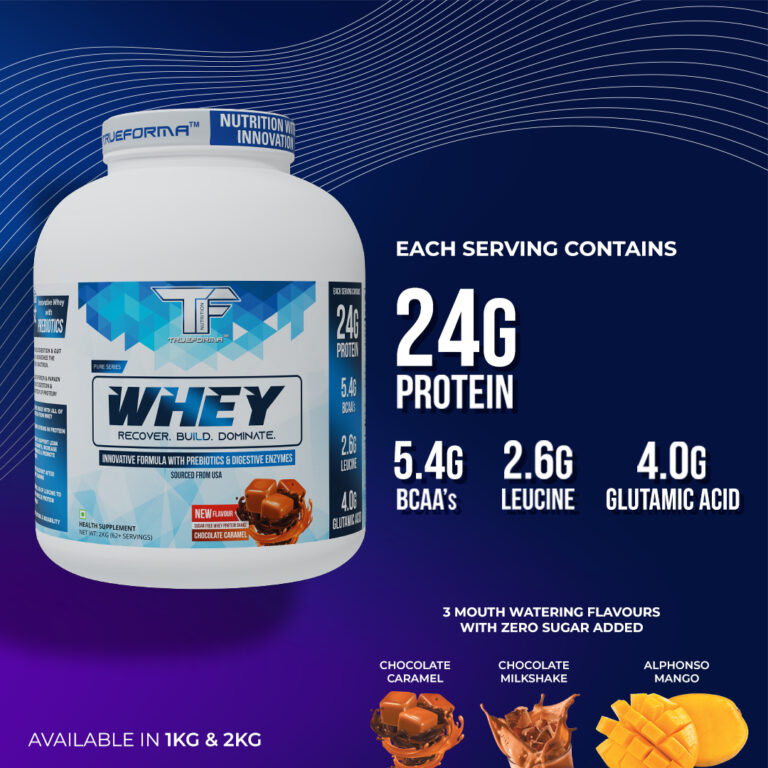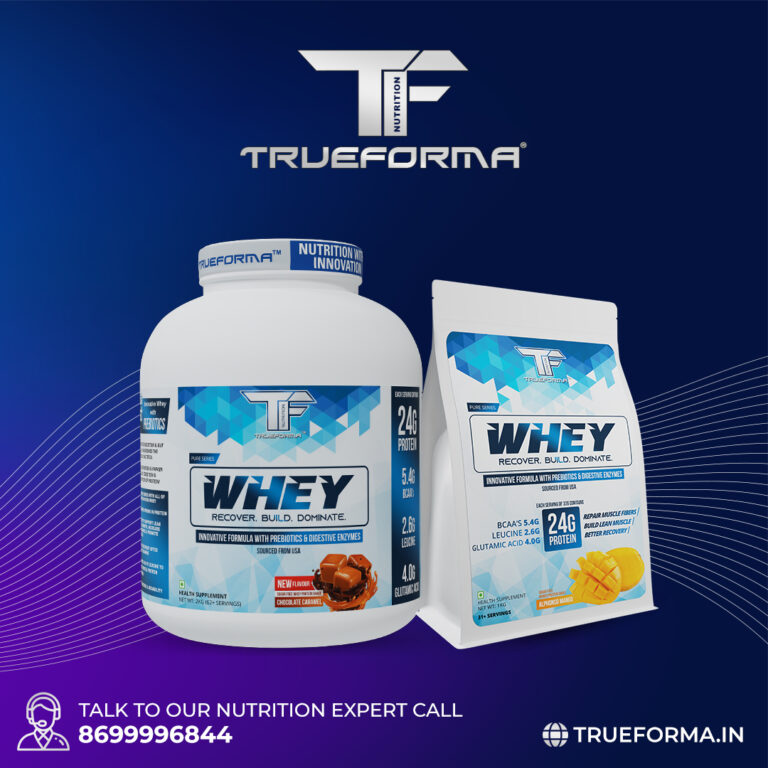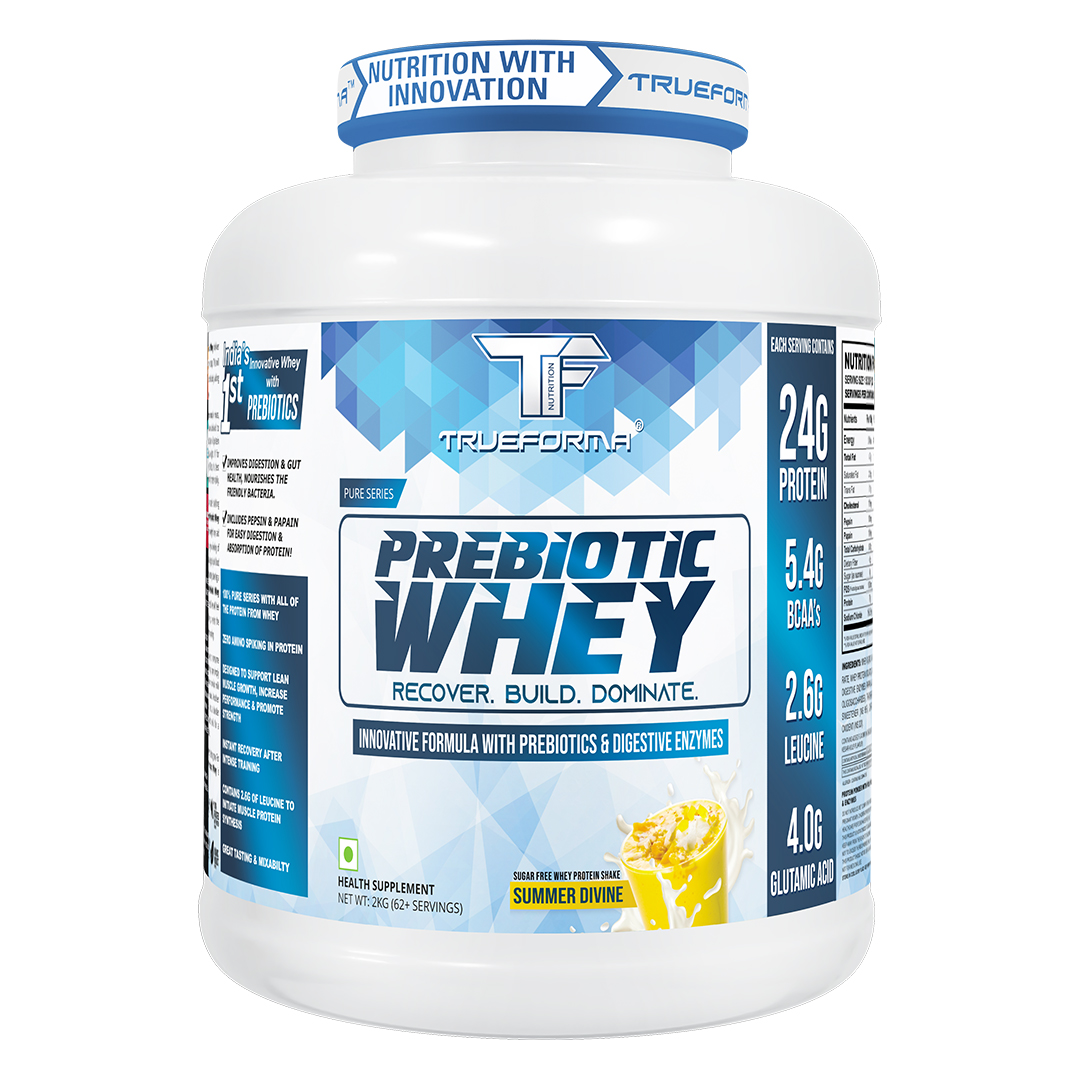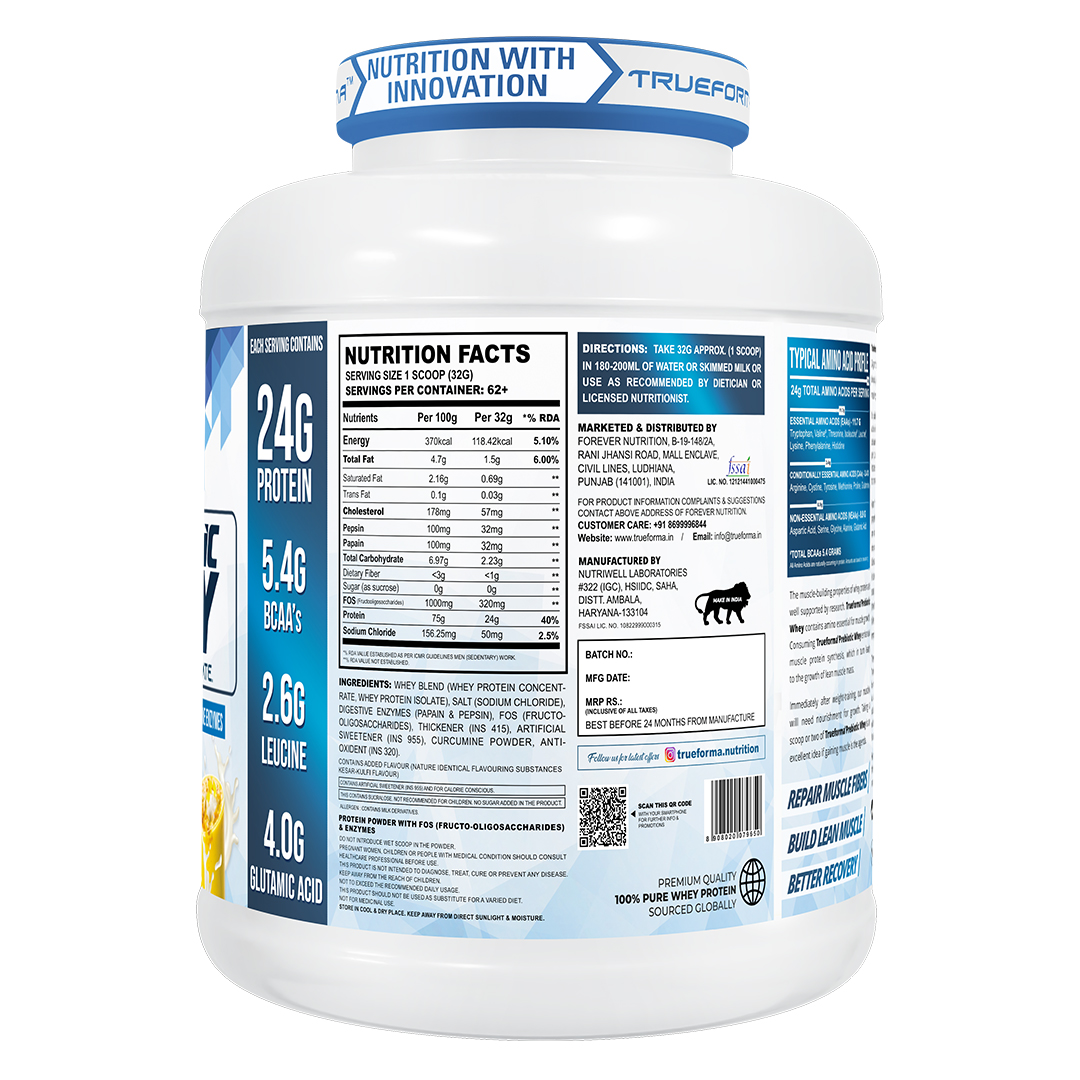 Trueforma® 100% whey with prebiotics & added digestive enzymes
TrueForma® 100% Whey with PreBiotics & Added Digestive Enzymes
Contains Whey Protein Isolate & Concentrate Blend.
India's 1st Whey Protein with Prebiotics & Added Digestive Enzymes for Enhanced Absorption!
24 Grams of High-Quality Protein
5.4G BCAA's / 2.6G Leucine / 4.0G Glutamine
Contains Zero Sugar
Available in Chocolate Caramel, Chocolate Smooth & Alphonso Mango Flavor, in 1KG & 2KG Variants
Expiry May 2025
Manufacturer
Description
Reviews (2)
Marketed & Distributed In India:
Forever Nutrition (Brand Authorized):
Punjab 141001
Country of Origin: India
FSSAI Lic. No. 12121441000475
Manufacturer:
Nutriwell Laboratories, #322, HSIIDC, Saha,
Distt. Ambala, Haryana-133104
Fssai Lic No. 10822999000315
Description
RECOVER. BUILD. DOMINATE.
The muscle-building property of whey protein is well supported by research. TrueForma® Whey contains amino acids essential for muscle growth. Consuming TrueForma® Whey enhances muscle protein synthesis, which in turn leads to the growth of lean muscle mass.
Immediately after weight training, our muscles will need nourishment for growth. Taking a scoop or two of TrueForma® Whey is an excellent idea if gaining muscle is on the agenda. TrueForma™ Whey delivers 24 grams of protein per scoop. This will be rapidly absorbed by the body, aiding muscle regeneration.
To build and maintain muscle mass, active individuals are advised to consume around one gram of protein per pound of body weight. If for instance, you weigh 150lbs, it is best to consume 150 grams of protein per day.
Apart from its lean muscle-building properties, TrueForma® Whey can also be used as a weight-loss aid since consuming it can give a feeling of fullness. Instead of snacking on junk food in between meals, why not try downing a scoop of TrueForma™ Whey (Mixed with water) instead? We will feel fuller, and longer, helping us resist the temptation of unhealthy snacking.
There are several ways to consume TrueForma® Whey. It can simply be mixed with water or non-fat milk as a post-workout snack. Another option is to toss it into a blender with fruits, water, and/or milk for a healthy breakfast shake.
Hungry muscles will need fuel to grow, and for this TrueForma® Whey is our best bet.
India's 1st Whey Protein with Prebiotics & Digestive Enzymes
Improves digestion & gut health, and nourishes friendly bacteria.
Includes pepsin & papain for easy digestion & absorption of protein.
Ingredients:
Whey Blend (Whey Protein Concentrate & Whey Protein Isolate), Cocoa Solids/Mango Flavour (According to Flavour), Digestive Enzymes (Pepsin & Papain), FOS (fructooligosaccharides), Sodium Chloride.
How To Use / Directions:
Take 32g Approx (1 Scoop) in 180-200ML of water or skimmed milk or use as your dietician or licensed nutritionist recommends.
Amino Profile
BUY THESE ALONG, TO BOOST YOUR RESULTS!
Request a call back from our Sports Nutritionist to guide you!
ALL NEW FASHION BRANDS ITEMS UP TO 70% OFF