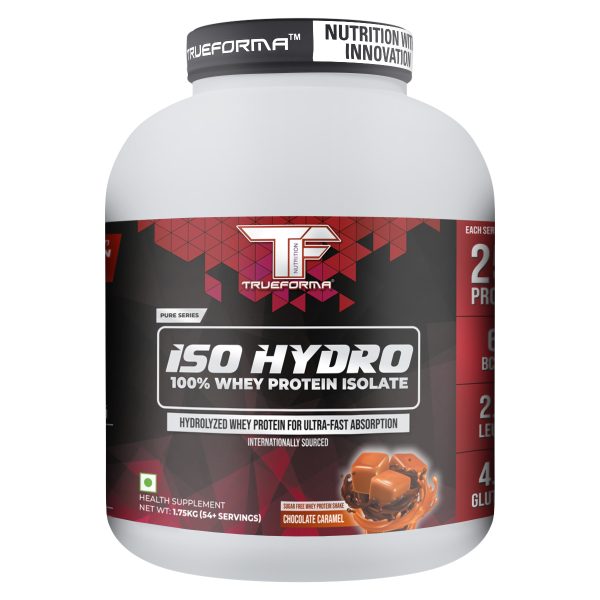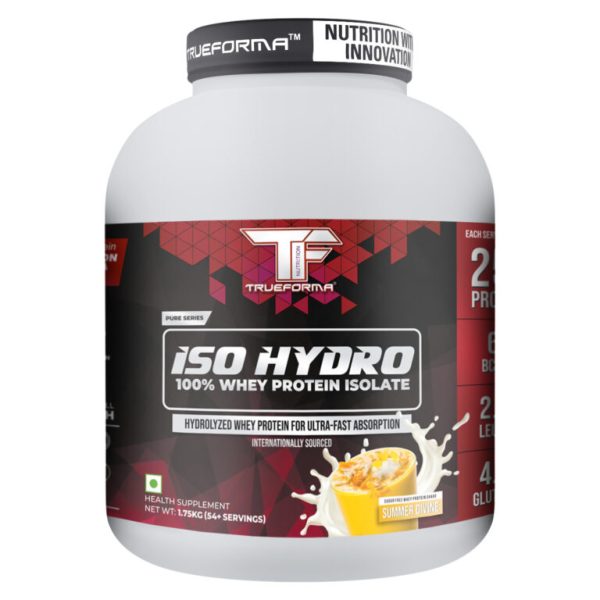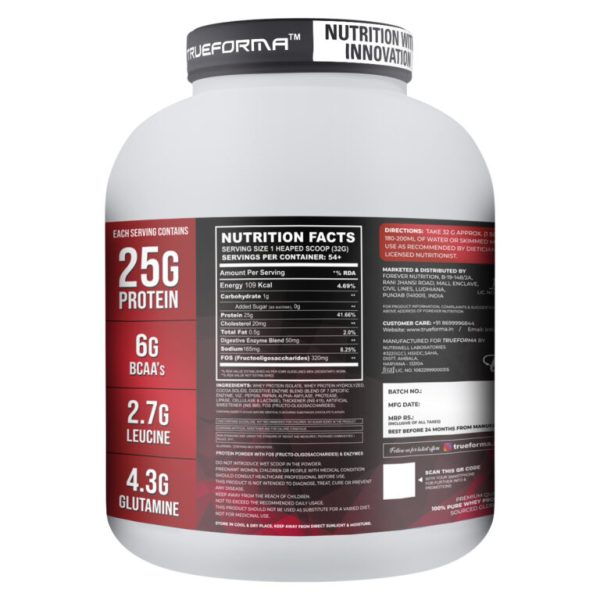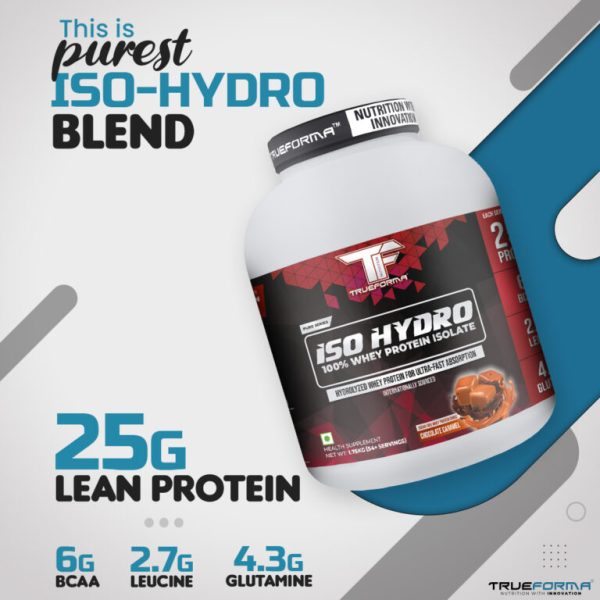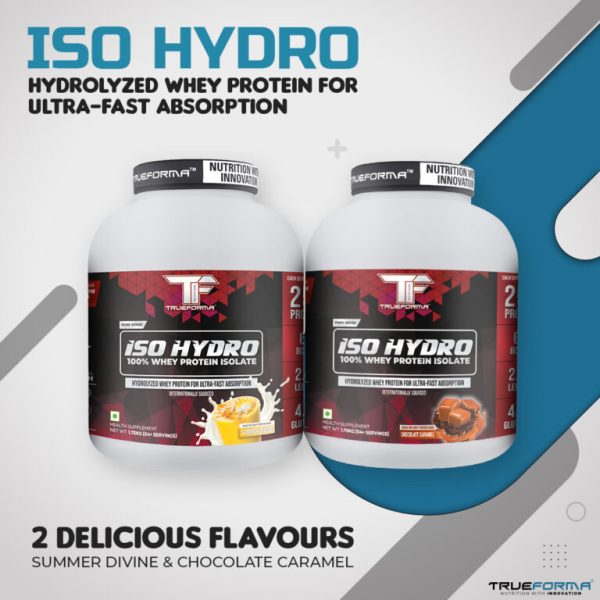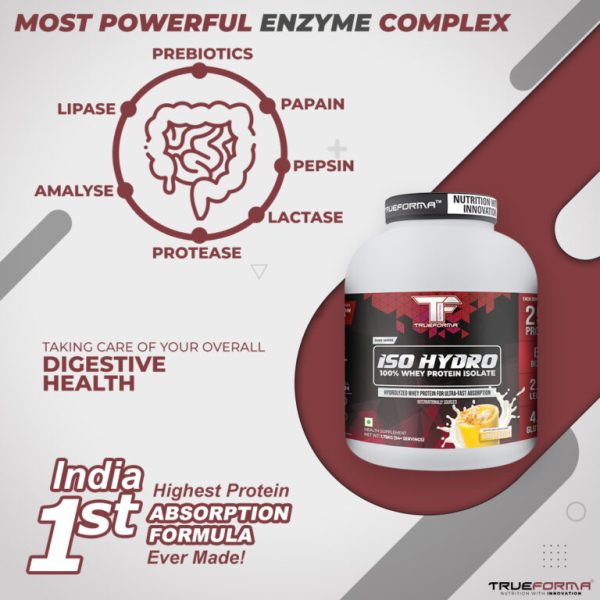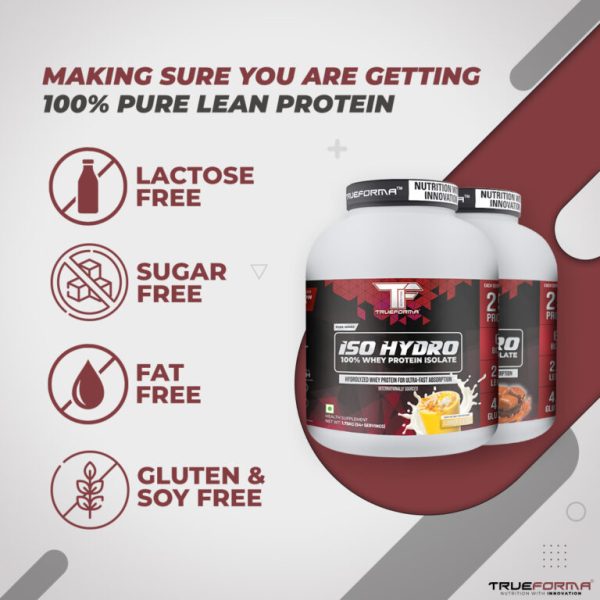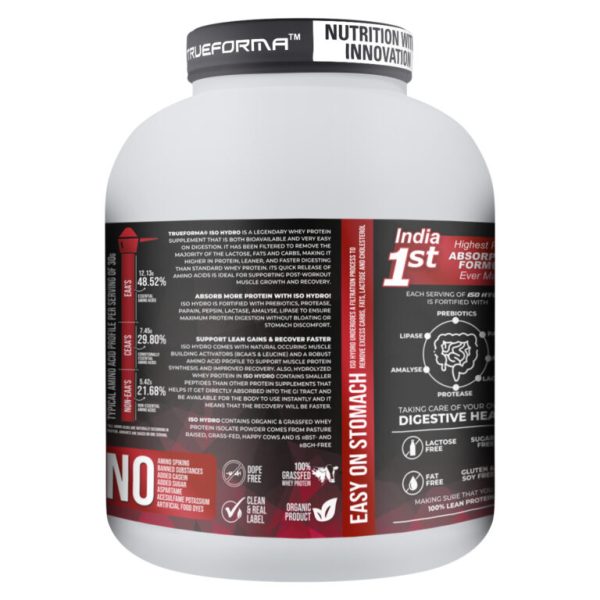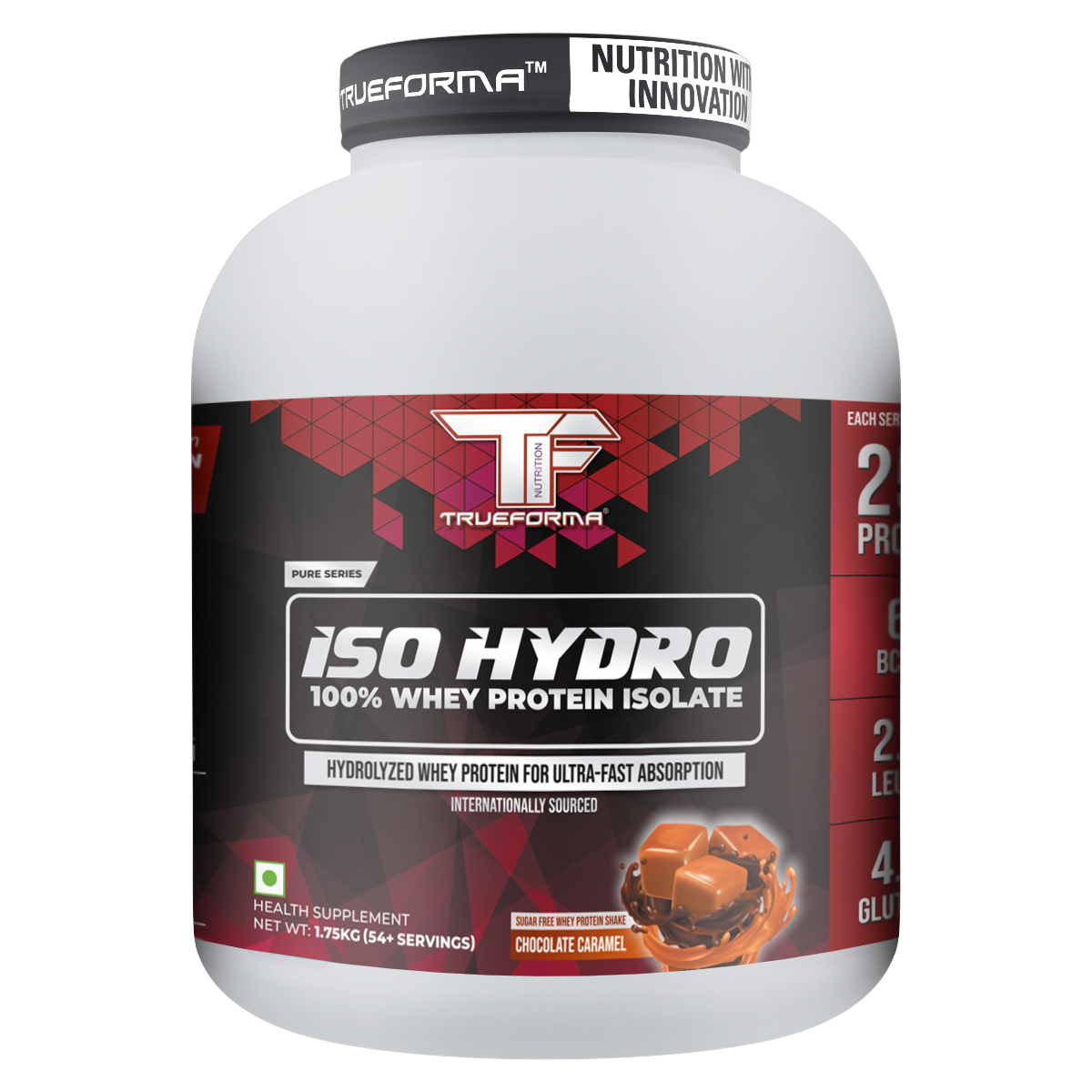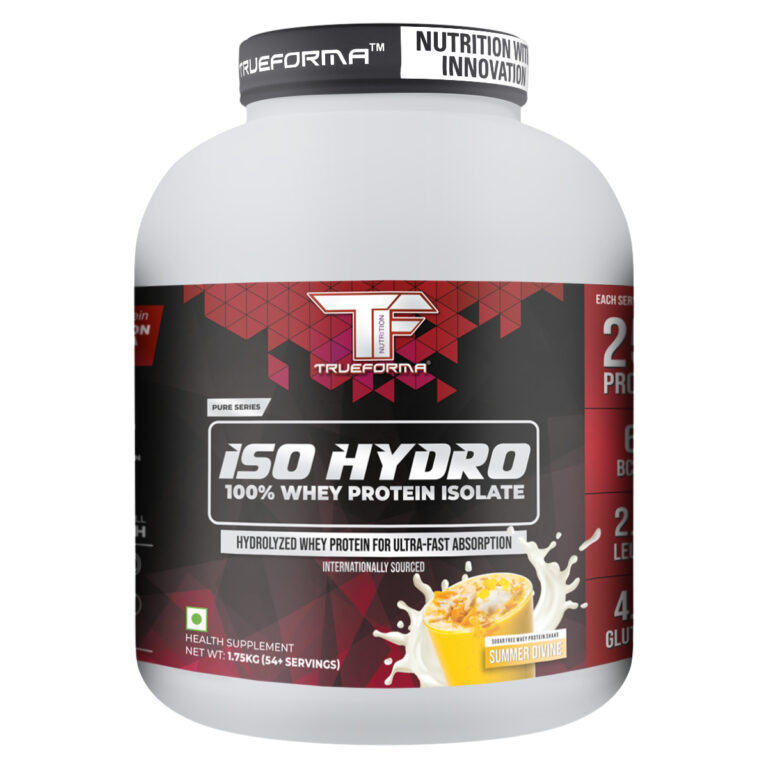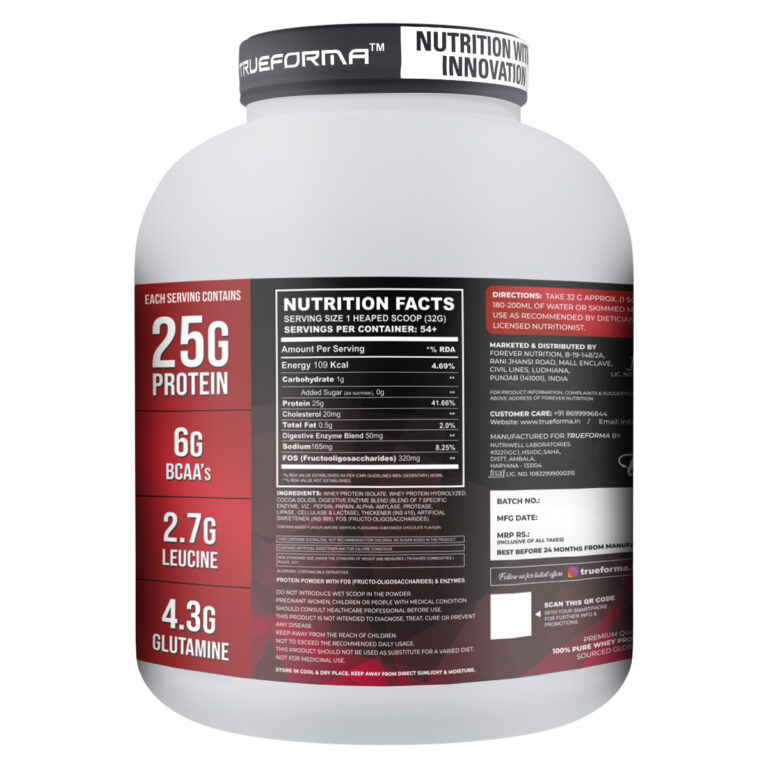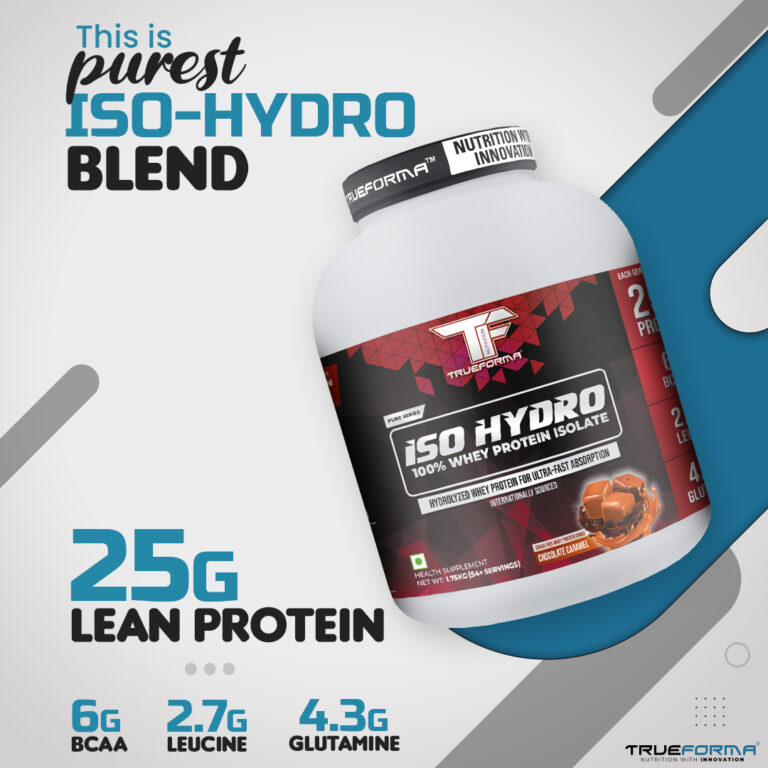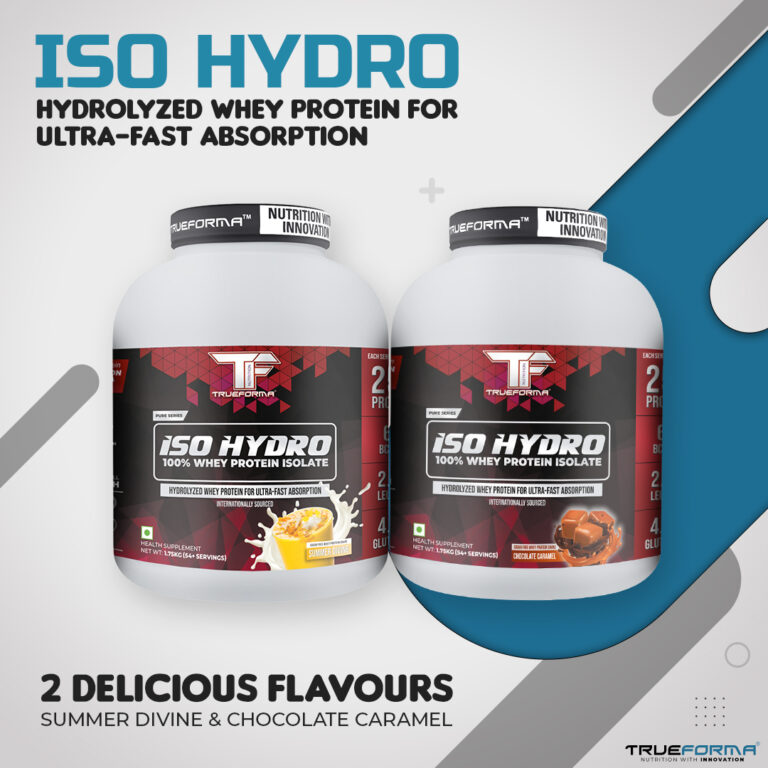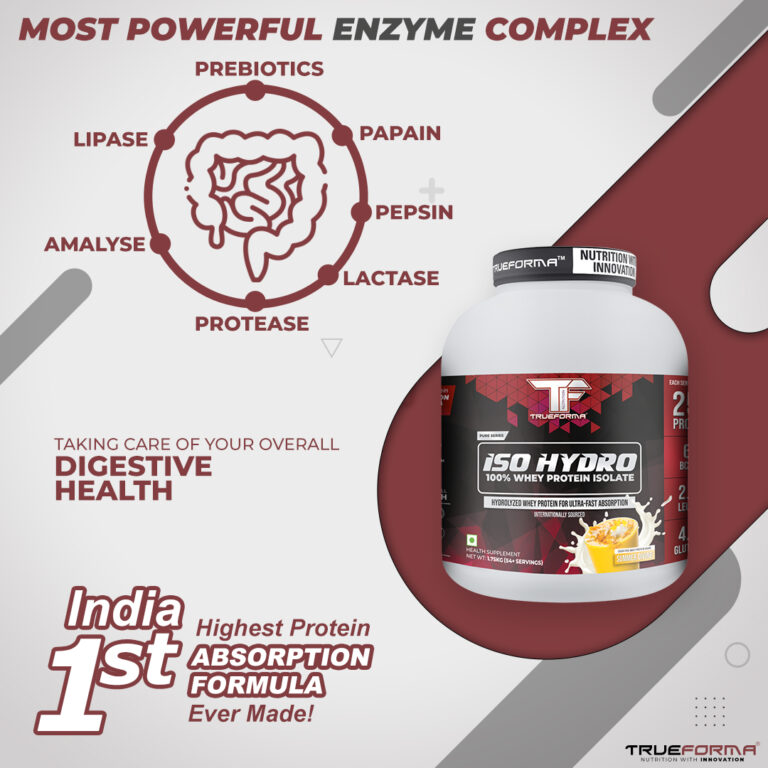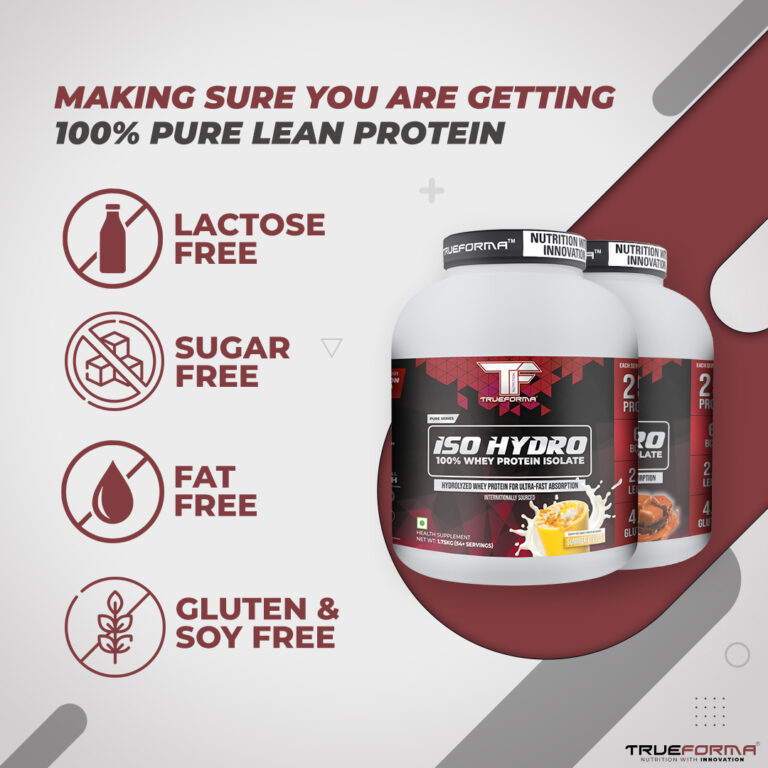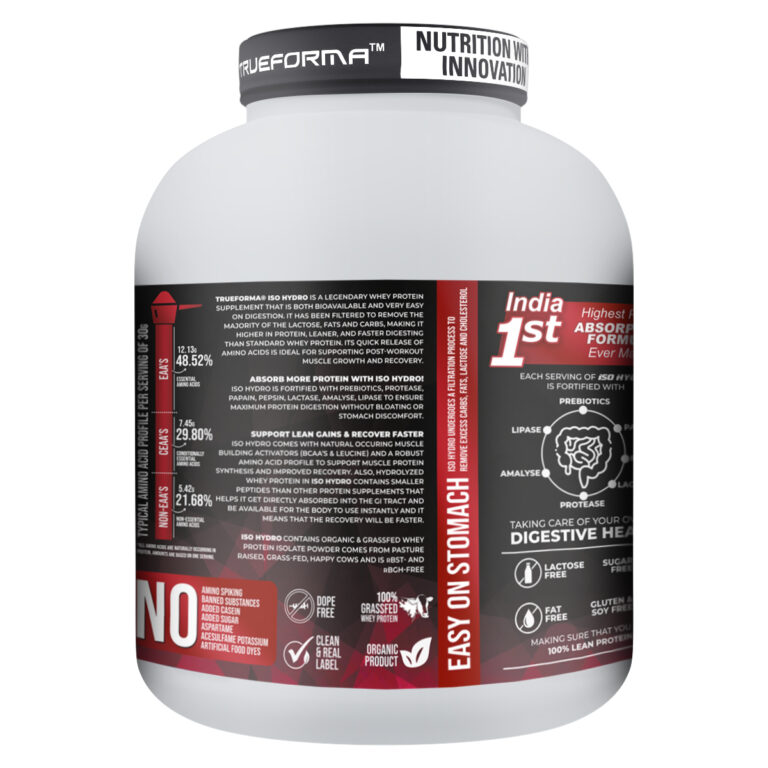 Trueforma® Iso Hydro Whey
India's First Highest Protein Absorption Formula Ever Made.
Robust Digestive Enzyme Support, Includes Prebiotics, Papain, Pepsin, Lactase, Protease, Amylase, and Lipase, taking care of your overall Digestive Health
100% Isolate – Hydrolyzed Blend – You get the purest lean protein with No Lactose, No Sugar, No Fats, No Gluten & No Soy.

Expiry 02/2025
Manufacturer
Description
Reviews (1)
Marketed & Distributed In India:
Forever Nutrition (Brand Authorized):
Punjab 141001
Country of Origin: India
FSSAI Lic. No. 12121441000475
Manufacturer:
Nutriwell Laboratories, #322, HSIIDC, Saha,
Distt. Ambala, Haryana-133104
Fssai Lic No. 10822999000315
Description
Trueforma® Iso Hydro is a legendary whey protein supplement that is both bioavailable and very easy to digest. It has been filtered to remove the majority of the lactose, fats, and carbs, making it higher in protein, leaner, and faster digesting than standard whey protein. Its quick release of amino acids is ideal for supporting post-workout muscle growth and recovery.
Absorb more protein with iso hydro! Iso hydro is fortified with prebiotics, protease, papain, pepsin, lactase, amylase, and lipase to ensure maximum protein digestion without bloating or stomach discomfort.
Support lean gains & recover faster iso hydro comes with naturally occurring muscle-building activators (bcaa's & leucine) and a robust amino acid profile to support muscle protein synthesis and improved recovery. Also, hydrolyzed whey protein in iso hydro contains smaller peptides than other protein supplements that help it get directly absorbed into the gi tract and be available for the body to use instantly and which means that the recovery will be faster.
Iso-hydro contains organic & grass-fed whey protein isolate powder that comes from pasture-raised, grass-fed, happy cows and is rBST- and rBGH-free.
BUY THESE ALONG, TO BOOST YOUR RESULTS!
Request a call back from our Sports Nutritionist to guide you!
ALL NEW FASHION BRANDS ITEMS UP TO 70% OFF