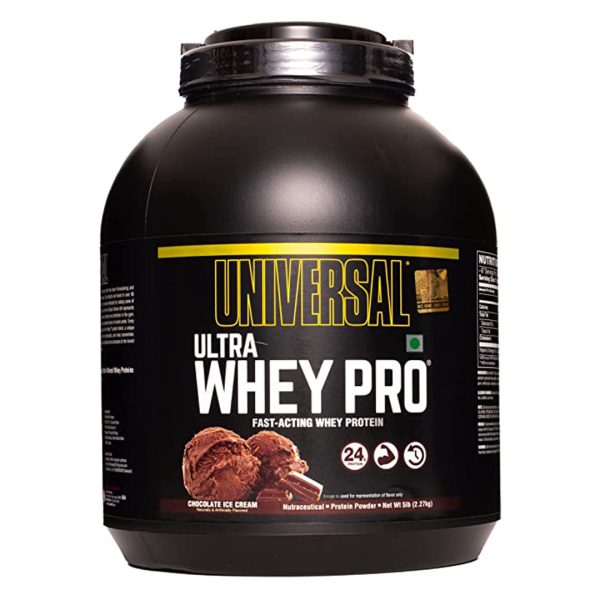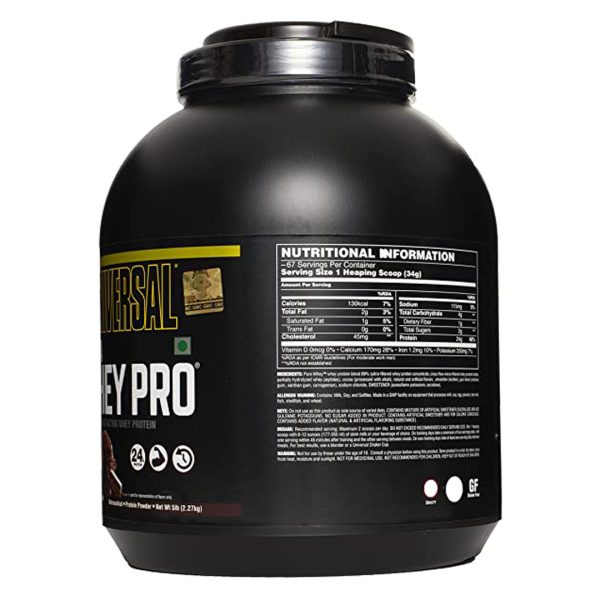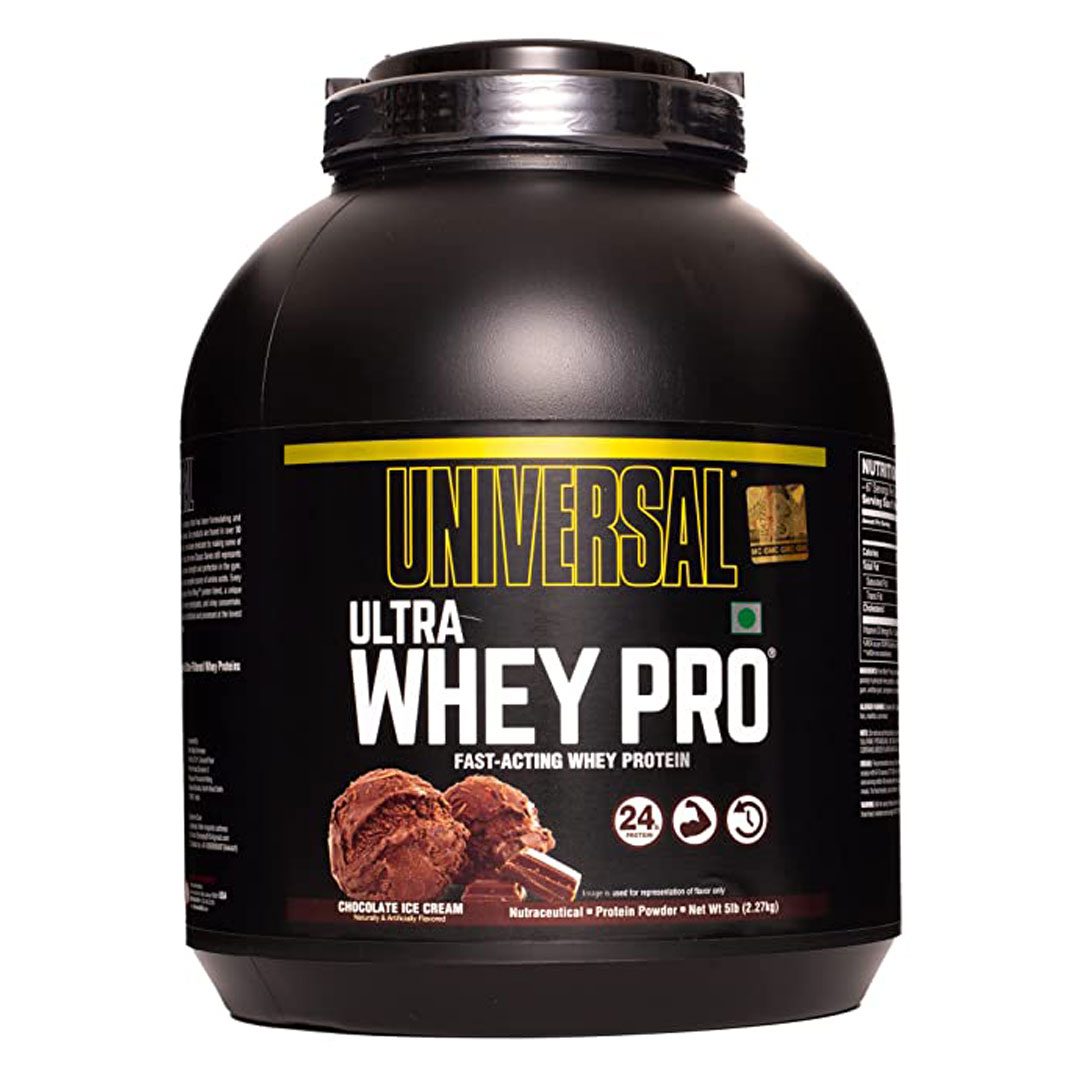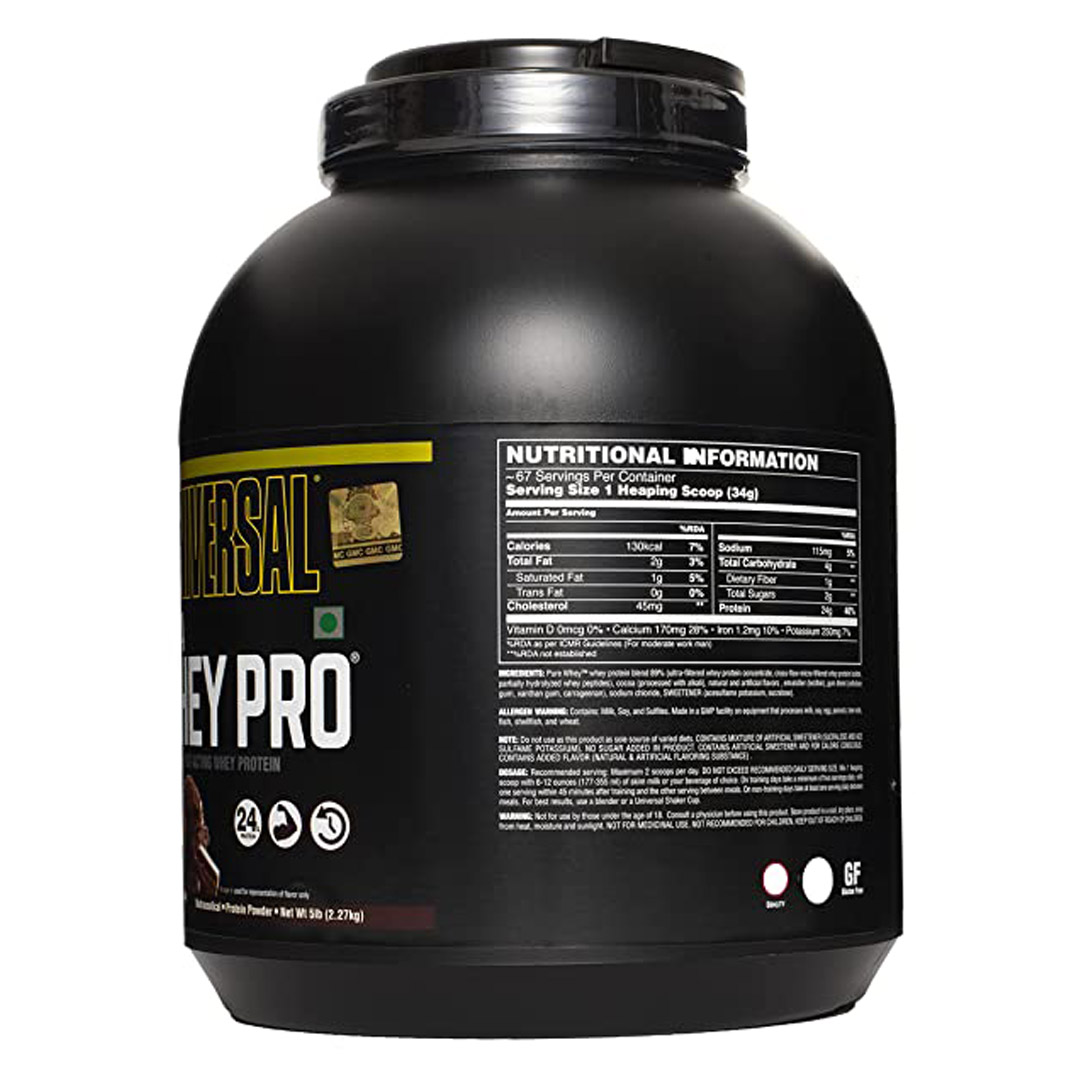 Universal Nutrition Ultra Whey Pro
Key Points:
Stimulates lean muscle growth
Keeps you energized all day
Speeds up your muscle recovery time
Increases your athletic performance
Importer
Description
Reviews (0)
Importer
Shri Balaji Overseas (✓ Brand Authorized):
Khasra no 731/1 div iii phirani road mundka Delhi 110041, India
FSSAI Lic. No. 10015011002705
Shribalaji015@gmail.com; 9268885807
Manufacturer
Universal Nutrition, New Brunswick NJ 08901
Country of Origin: USA
Description
Ultra Whey Pro has set the new standard for high-quality, affordable whey protein formulas. Whether you're training to gain quality lean mass or dieting to lose body fat, Ultra Whey Pro provides an excellent and complete source of whey proteins. Every scoop delivers 22 grams of protein derived from our proprietary Pure Whey Protein Blend, a unique matrix comprised of ultra-filtered whey protein isolates, peptide-rich whey hydrolysates, whey concentrate, and glutamine peptides.
BUY THESE ALONG, TO BOOST YOUR RESULTS!
Request a call back from our Sports Nutritionist to guide you!
ALL NEW FASHION BRANDS ITEMS UP TO 70% OFF