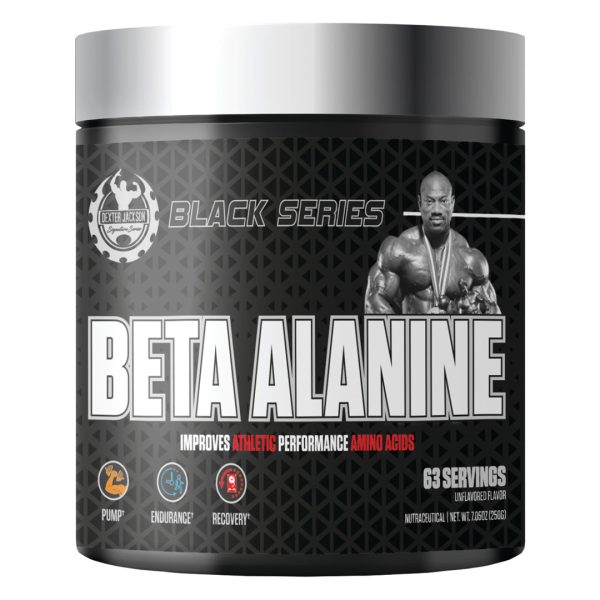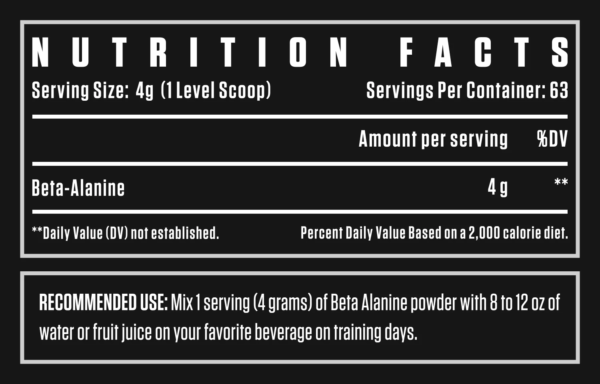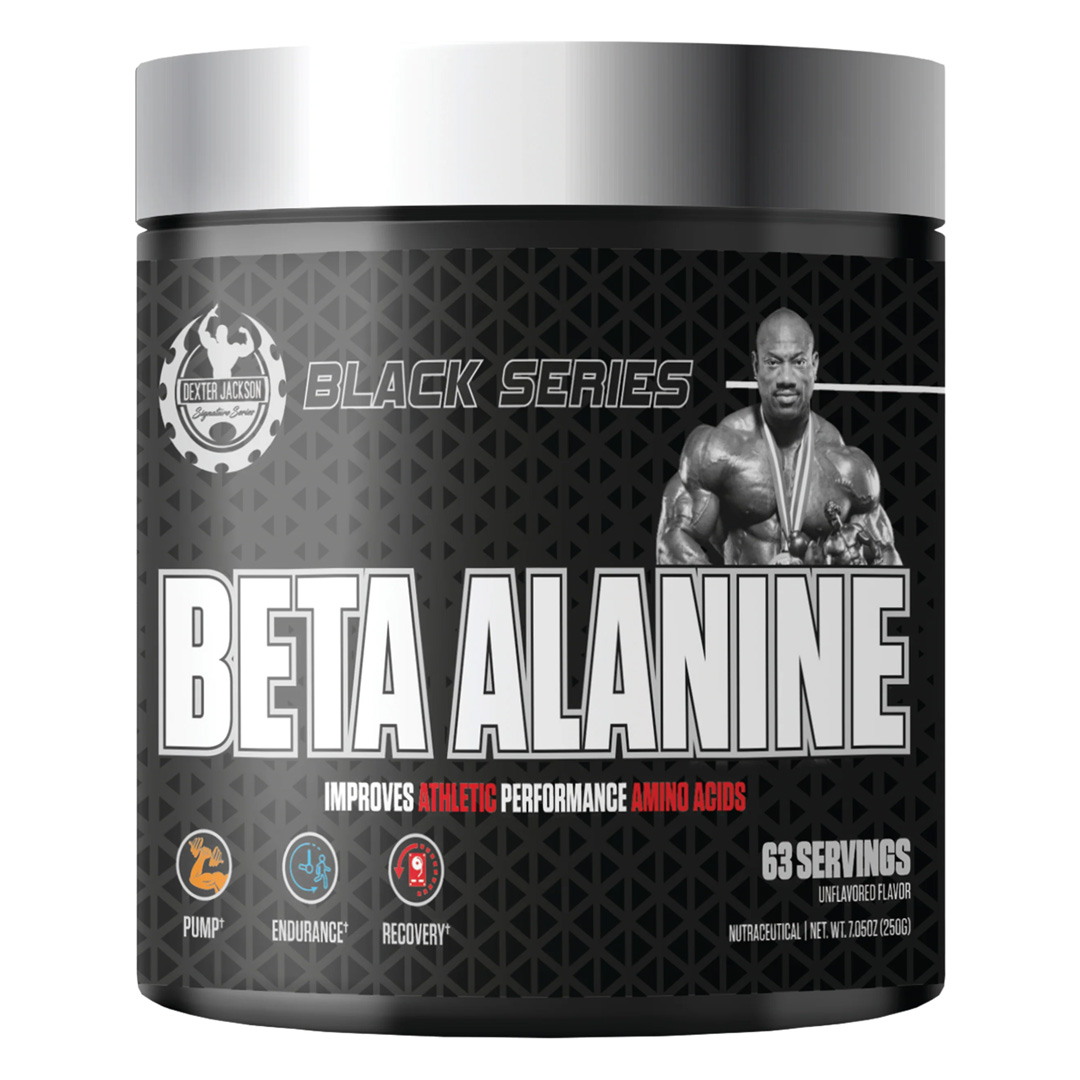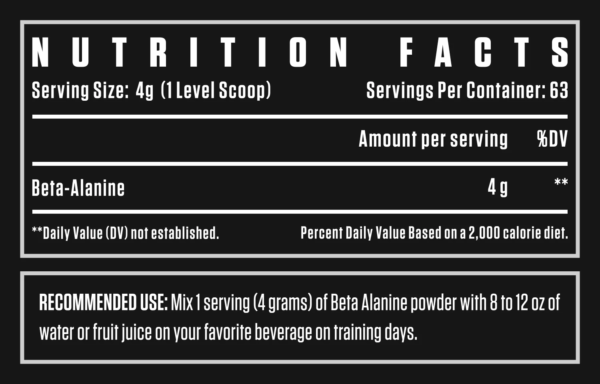 Dexter Jackson Black Series Beta Alanine 250g, 63 Servings
PUMP
BOOSTS ENDURANCE
RECOVERY
DELAYS MUSCLE FATIGUE
MAKE YOUR PRE-WORKOUT STACK

Expiry-10/25
Importer & Manufacturer
Description
Reviews (0)
Importer:
Sports Supplement Nutrition Co. (SSNC)
info@ssncindia.in | 011 – 45093400
Manufacturer
Dexter Jackson Signature Series
JACKSONVILLE,FL 35226
Country of Origin: USA

Description
Black Series Beta-alanine is an animo Acid that helps Fight muscle fatigue. Taking beta-alanine as a Supplement increase its concentration in the body and may improve exercise performance.
Consumption of Black Series beta-alanine helps enhance the endurance during your workouts by keeping you active and energized for the longer duration.
Black Series Beta-Alanine is unflavored and can be combined with any other pre-workout drink to get a quick energy refill.
BUY THESE ALONG, TO BOOST YOUR RESULTS!
Request a call back from our Sports Nutritionist to guide you!
ALL NEW FASHION BRANDS ITEMS UP TO 70% OFF