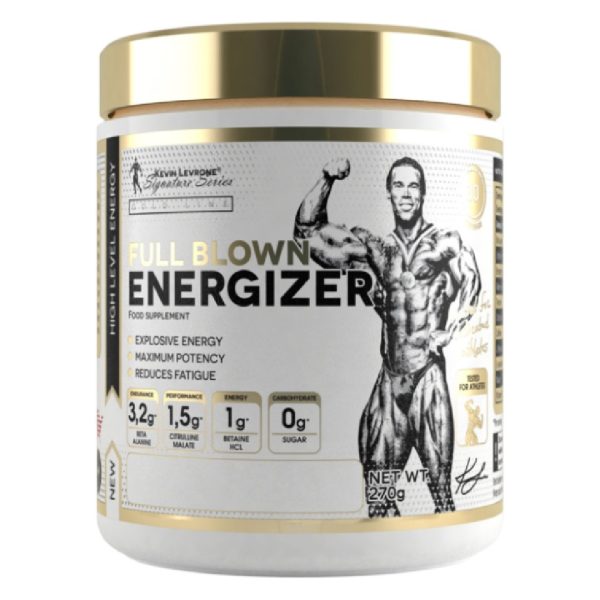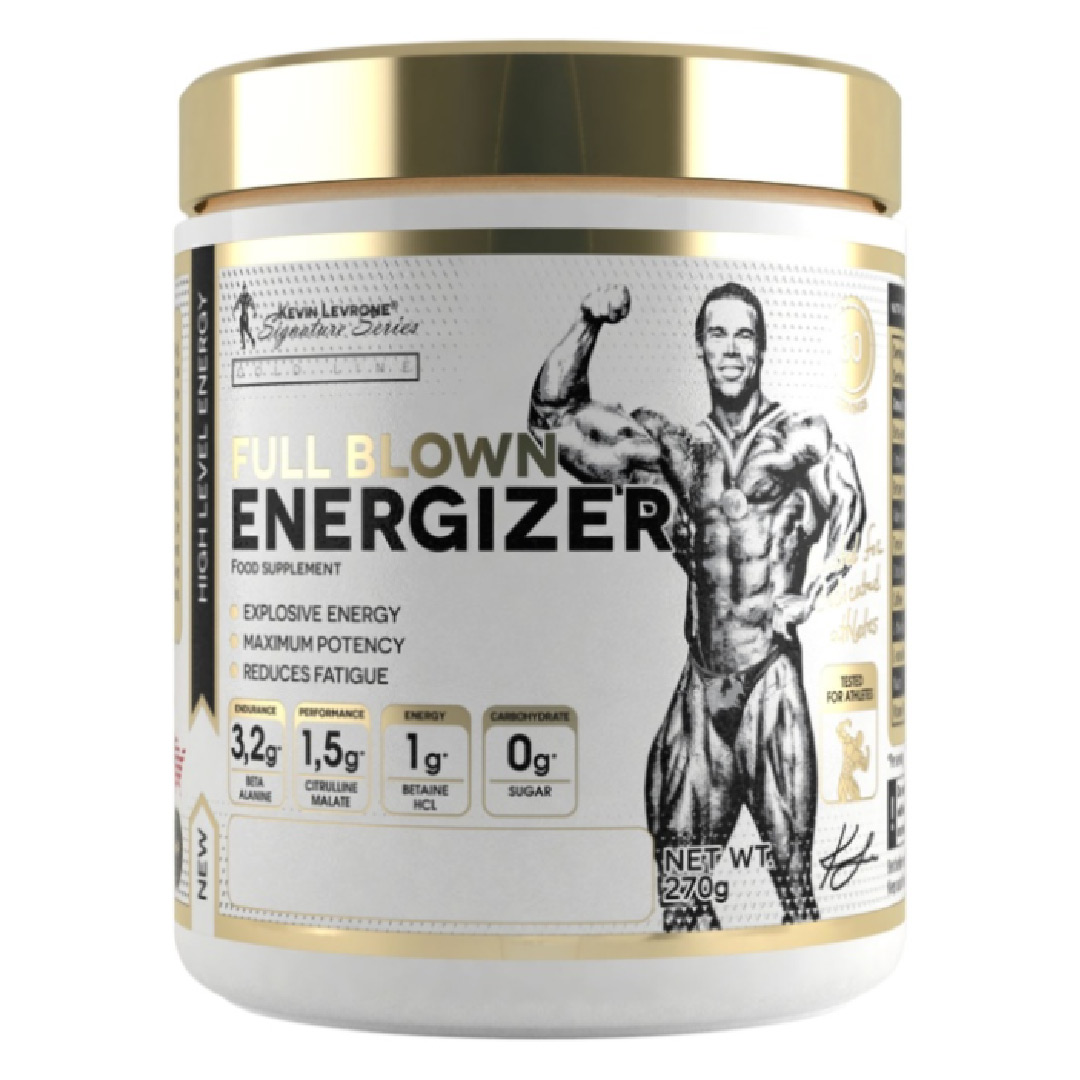 Kevin Levrone Full Blown Energizer Pre-workout 30 Servings
Expiry- 10/2023
Key Benefits-

Energy
Intensity
Performance
Pump
Importer
Description
Reviews (0)
Sports Supplement Nutrition Co. (SSNC)
(Authorized By Brand)
| info@ssncindia.in |
Description
Contains caffeine (400 mg/serving size 9 g). Not recommended for children or pregnant women. The Full-Blown Energizer is a pre-workout product that contains a potent blend of active substances. Full Blown Energizer is recommended for physically active people, especially those who engage in high intensity and high volume strength training sessions.
Benefits:
A pre-workout booster For Professional Athletes Who Train Intensively
Increase Energy And Focus
Improve Mental Alertness And Performance
Contains Beta-Alanine, L-Citrulline Malate, Betaine Hydrochloride, Adenosine Triphosphate, Citicoline,L-Tyrosine
Usage
Mix ~1 scoop of Full Blown Energizer (9 g) with 200-250 ml of cold water. Take 1 serving per day.
DISCLAMIER- hygroscopic ingredient may cause preworkout lumpy in nature but it doesn't effect the quality of product.
BUY THESE ALONG, TO BOOST YOUR RESULTS!
Request a call back from our Sports Nutritionist to guide you!
ALL NEW FASHION BRANDS ITEMS UP TO 70% OFF