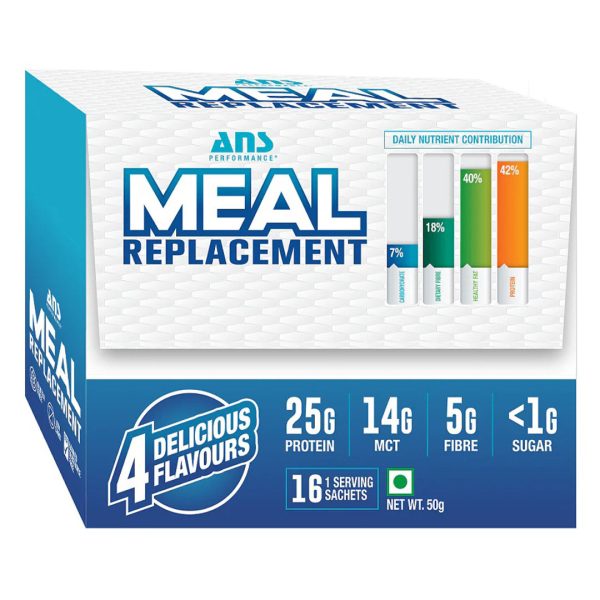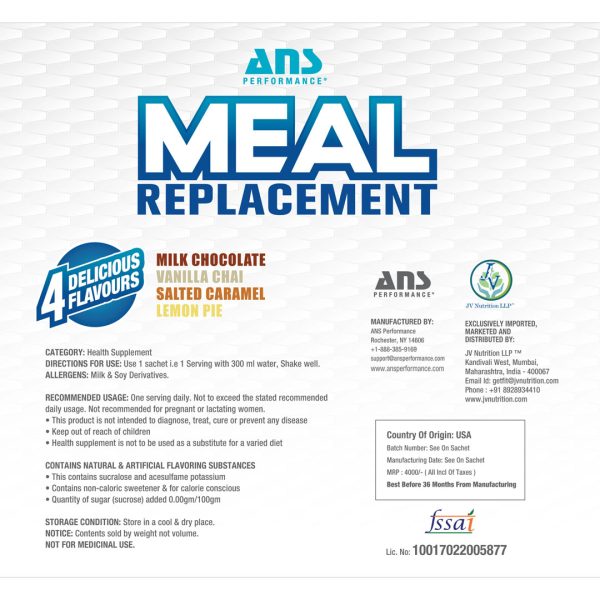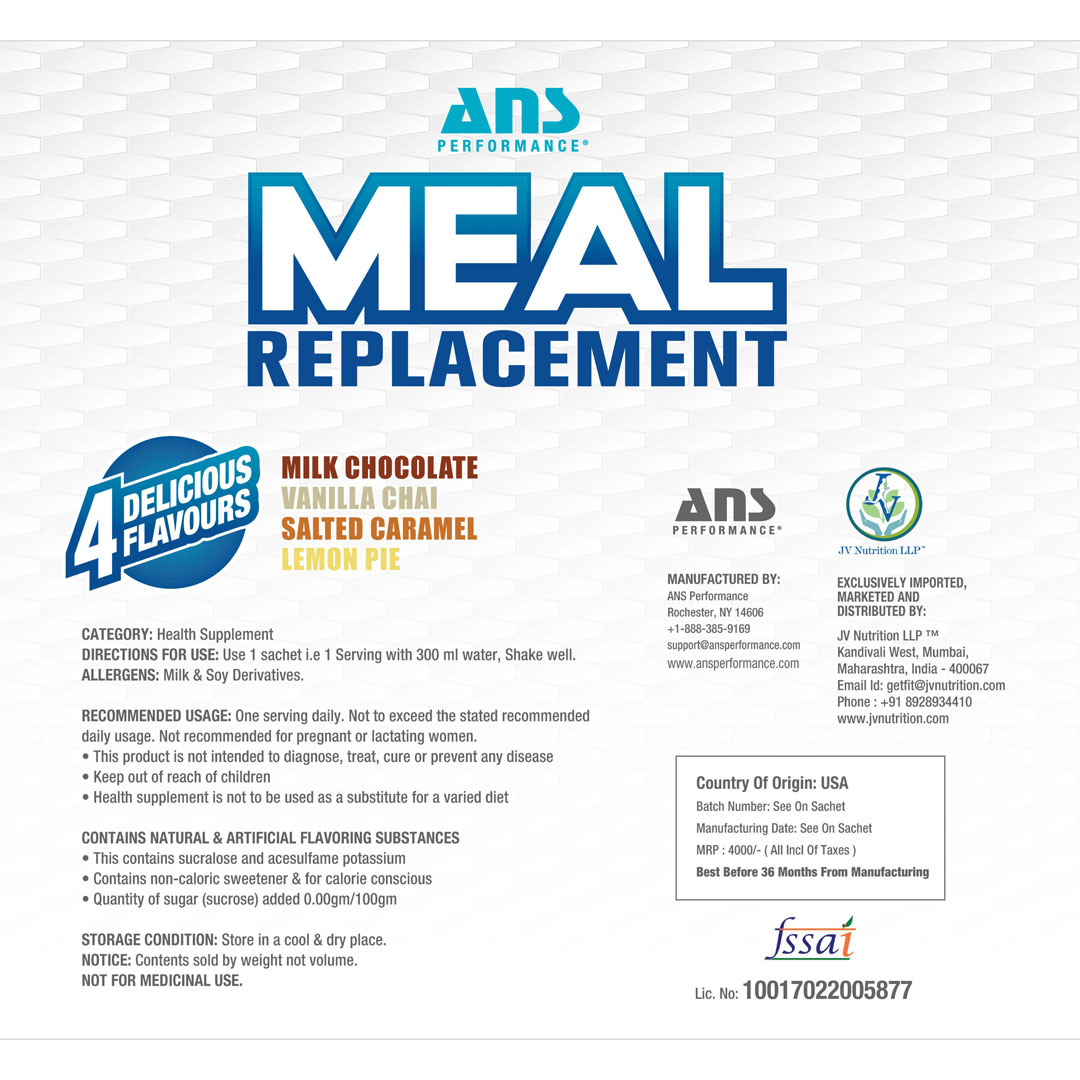 ANS Performance Meal Replacement Mix Milk Chocolate & Vanilla Chai Flavours 16 Sachets
Meal Replacement Shake
Added MCT Oil
Perfect Ready To Drink Snack
Expiry July/2024
Importer
Description
Reviews (0)
JV Nutrition Nutrition (Brand Authorized)
kandivali, West Mumbai 400067, India
FSSAI Lic. No. 10017022005877
Description
DIRECTIONS FOR USE: Use 1 Sachet i.e 1 Serving with 300 Ml Water, and Shake Well.
ALLERGENS: Milk & Soy Derivatives.
Recommended Usage: One Serving Daily. Not To Exceed The Stated Recommended Daily Usage. Not Recommended For Pregnant Or Lactating  Women.
This Product Is Not Intended To Diagnose, Treat, Cure, Or Prevent Any Disease.
Keep Out Of Reach Of Children.
Health Supplement Is Not To Be Used As a Substitute For Varied Diet. CONTAINS NATURAL & ARTIFICIAL FLAVOURING SUBSTANCES
This Contains Sucralose And Acesulfame Potassium
Contains Non-Caloric Sweetener & For Calorie Conscious
Quantity Of Sugar (Sucrose) Added 0.00 Gm/100 Gm. NOT FOR MEDICINAL USE.
BUY THESE ALONG, TO BOOST YOUR RESULTS!
Request a call back from our Sports Nutritionist to guide you!
ALL NEW FASHION BRANDS ITEMS UP TO 70% OFF